Last updated: September 25, 2019
Katie Grover exhibits radical hospitality to the homeless because she believes that everyone is made in the image of God. As pastor of Patapsco and Lodge Forest United Methodist Churches, she teaches and preaches that serving the least of these strikes at the heart of the Gospel message. But she doesn't just stop with words, she backs them up by showing the love of God to those in need.
"The single overarching theme in Scripture is that God loves us," Katie said. "If we don't have that sense, it's hard to wake up every day to do the next right thing—to love God and love others."
Recently, she has come under fire for allowing those without homes to sleep on Patapsco United Methodist Church (UMC) property. Technically, none of the homeless have asked for refuge, but Katie hasn't chased anyone away, denied access or called the police.
"I wouldn't tell you that I have a heart for the homeless," she said. "I have a heart for people, for justice and fairness. This is where God has placed me at the moment."
Not only is Katie trying to help those in need, but she's also showing her congregation that if you love God, you must demonstrate that love to others. Katie's mission is to be "loved by God, to love people and to preach the Gospel."
"Part of serving the least of these is to see every person as a human and worthy of a handshake, hug, or a hello at least, to be looked in the eyes," Katie said.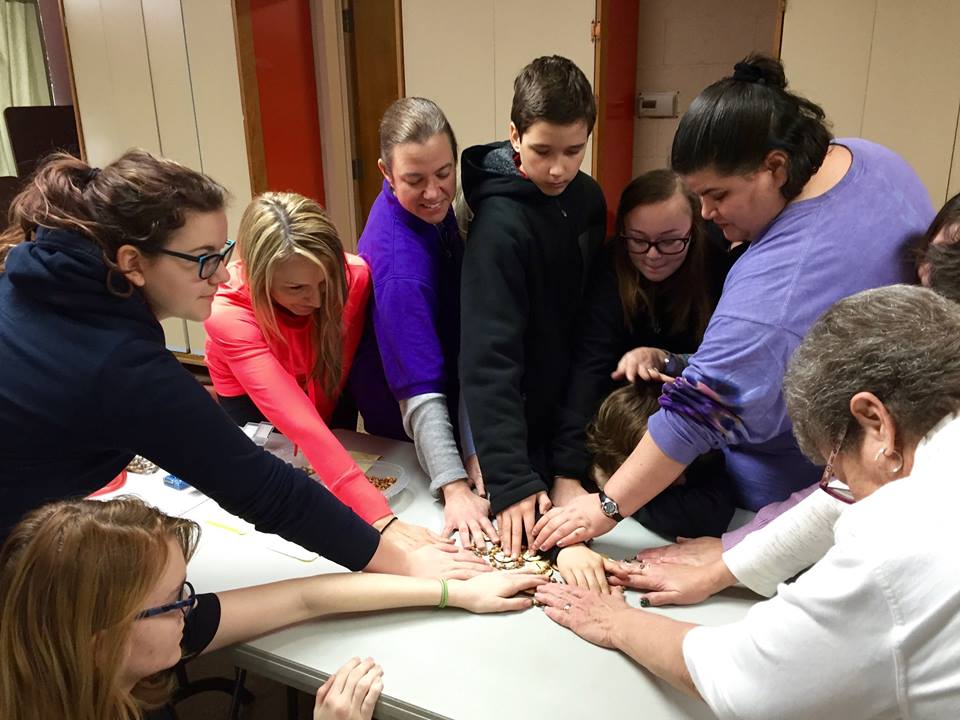 As of now, the church's fine has been absolved and the homeless are still permitted to sleep on the property at night, as long as they and their things are gone in the morning. Katie and the congregation will also educate those seeking shelter of the services the county has to offer as well.
"The idea is that this property is Jesus Christ's, and if they're not welcome on church property, I don't know where they're welcome," Katie said.
For Katie, it's all about demonstrating the incalculable love of God to those who need it the most. She received her undergraduate degree in chemistry and took many calculus classes. While in seminary, Ephesians 3:18 caused her to think about how deep, wide, high and long the love of God is.
"It's not area," she said. "It's not volume. I realized that you can't calculate the love of God with the four dimensions. If God's love is true for me, then it's true for everyone."
Currently Patapsco UMC averages 50-60 in worship each Sunday. Yet, it still exhibits its heart for those in need through children's and youth programs, a food pantry, annual blanket and clothing give away and hot meals on Friday nights.
---
Prepare for the Call
Learn more about how Asbury Seminary can help prepare you for your call. Fill out the form below to get started!
Loading...