Last updated: December 10, 2021
How did you experience your call to ministry?
I received my call to ministry in the year 1975. How and where it happened reminded me of how God had called several other prophets in the Bible, especially Moses and Samuel. I received my call on a day that had begun like every other normal day in my village, Nindem; nothing had indicated that something extra ordinary was going to happen that day. Like most of my village folk, I was already in the farm working by 6 a.m. Suddenly, I heard a voice call my name three times, "Habila! Habila! Habila!" As I made to stand up and behold the caller, the voice added immediately, "Is that the work I called you to do?"
At once, I turned three-sixty degrees in search of the speaker but found no one in sight. Filled with fright, I ended my work ran home. At home, I shared my experience with my home church pastor and he said, maybe the voice was that of God telling me to go into ministry and possibly serve Him as a pastor. My home church pastor then advised that I go to a Bible college. Convinced that the voice I heard at the farm was God's, and that He wanted me to work for Him, I accepted my pastor's advice, and in 1976, I applied for admission into the Evangelical Church Winning All (ECWA) Bible College, Kagoro in Kaduna State. After four successful years of theological training, I was posted to the mission field as a missionary.
How did you come to Asbury Seminary?
I went to Asbury Seminary through a pastor friend who had gotten admission to the Seminary but could not go due to financial constraint. However, he was kind enough to suggest my name to the school for admission. The school then wrote to me asking if I would be interested in applying for admission. I did not think twice before applying, and in July, 2007, I was given admission into Asbury Seminary.
How did Asbury Seminary equip you to serve for a lifetime of fruitful ministry?
While not undervaluing the knowledge that other schools had given me in my formative years in ministry, I must say that Asbury Seminary assumed more value in my eye because it gave me more than knowledge; it equipped me with tools for a lifetime of fruitful ministry. For example, the class, "Moral Development" was a huge help for me. This class was so valuable that I could not help suggesting that Asbury Seminary allow the lecturer (Dr. Chris Kiesling) to come to Nigeria and teach the subject to pastors of my denomination (ECWA). I was happy the school accepted my suggestion and allowed him to come.
Asbury Seminary also equipped me to serve for a lifetime of fruitful ministry by availing me the opportunity to undergo its unique leadership training/classes during my D.Min. doctoral program. These leadership classes handed me tools that went on to aid my practical application of what I had read, and could yet come in handy in my latest assignment as a traditional ruler. It is my personal belief that, of all the schools I have attended, Asbury Seminary is head and shoulders above all.
What does it mean to you to be named the Chief of Godogodo Chiefdom?
To be named the Chief of Godogodo Chiefdom means many things to me, some of which are:
It means God has increased my area of influence. From leading a church, I am now to lead an entire chiefdom of churches, mosques etc.
It is my belief that the character of a Christian, and by implication, a pastor, is very important in bringing people to Christ. Being named the Chief of Godogodo Chiefdom therefore, means a call for higher service to the Lord, because as a pastor, people will be expecting to see God in the way I lead the chiefdom.
Being named the Chief of Godogodo Chiefdom places on me the duty to carry out Jesus' commission to his disciples in Mathew 20:25-28. It means I must always look out for the interest of the people and serve them in ways that would help them accomplish God's purposes for their lives.

How were you selected for this role?
We, the contestants for the role were eight in number. We were from the five ruling houses in Godogodo Chiefdom. Each candidate submitted an application and a CV. The traditional king makers were to pick three names from which the Chief of Godogodo would emerge. After interviewing us individually, the king makers voted to decide the three candidates, and my name was among the three successful candidates. Afterwards, the three names and the result of the interview were transmitted to the State Security Service for vetting. From the security service, the names went to the governor for his approval. And to the glory of God, the governor, in his wisdom, believed me to be the best candidate, and I emerged the new Chief of Godogodo Chiefdom.
What are your responsibilities?
My responsibilities include the followings:
Membership of the Kaduna State Council of Chiefs.
The obligation to provide good and fair leadership and treat all with justice and equity.
To be a role model as a father to all and peacemaker amongst, not only the people of my Chiefdom, but the entire state.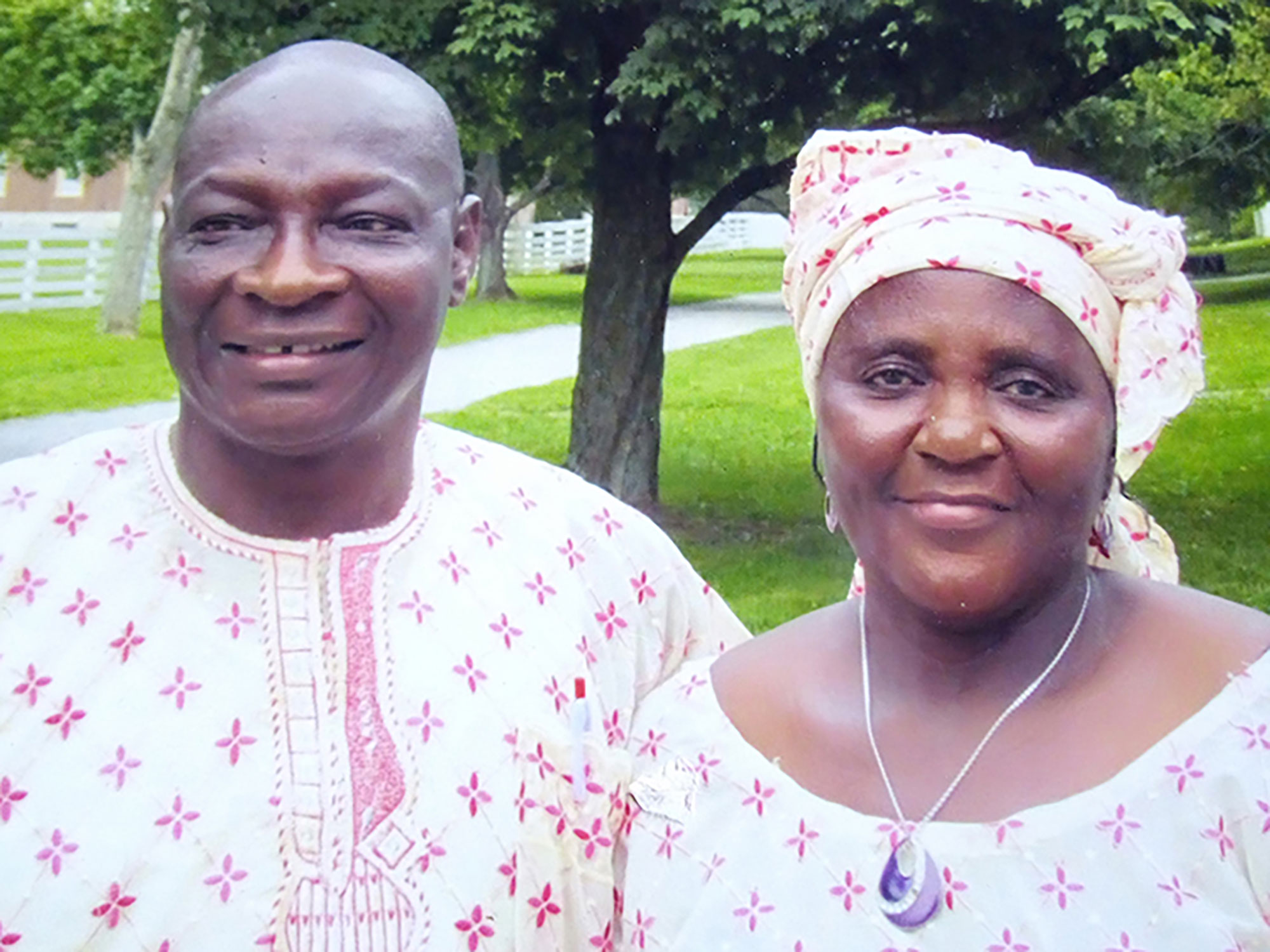 What is our vision for this new role?
My vision includes;
To make Godogodo Chiefdom, which is seen as a mini Kaduna State, owing to its high number of tribes and the domineering presence of Christianity, Islam and ATR., a peaceful chiefdom.
To create an environment conducive enough for development in all spheres of activity in the chiefdom.
Where have you served during your life?
Work experience:
Teaching: Government Secondary School, Mani, Katsina State. 1981-1982
Missionary: 1982-1985
Candidate and Training Missionary: 1988-1993.
Part-time at teaching at West African Theological Seminary (WATS) 2014-2018
Pastor in five different churches of Evangelical Church Winning All (ECWA) 2000-2019.
God has a way of multiplying our years and service in ways we can't even imagine, would you tell me a story about a person whose life you touched who went on to help others?
I taught a class of 'Missions' at West African Theological Seminary, Lagos, Nigeria. In one of our classes, I narrated my experience as a missionary in the field. I talked about the challenges I faced; the threat to my life, the yawning lack in welfare and all that, but that in spite of all this, I was never discouraged. I had ploughed on, trusting God to protect me and provide for my needs, and in the end, I planted seven churches in some remote villages in Nigeria. Unknown to me, that story took hold of one of my students and influenced his Christian life. That student is now a missionary preaching Christ to some unreached people in Nigeria.
What do you know about God now that you didn't know at the beginning of your ministry?
Indeed, I know now that God is real, and this knowledge had come at the early stage of my ministry experience. It happened when my wife accidentally grappled a live poisonous snake with her bare hands and the snake did not bite her. I knew it was the prayers of the saints for the missionaries in the field that saved my wife from that poisonous snake, and from that moment onward, I came to know, like I still do now, that indeed, God is real.
As you think about leaving legacy for others, what advice would you give to someone just beginning ministry?
I shall offer the following advice:
That serving God requires a holy heart and cleans hands, so ensure that you meet this requirement.
That our God is a faithful God, if you serve Him faithfully, He will reward you bountifully.
Lips service and eye service should be far from anyone who intends to succeed in ministry.
The love of world things must be tamed.
Be prayerful always.
---
Prepare for the Call
Learn more about how Asbury Seminary can help prepare you for your call. Fill out the form below to get started!
Loading...