Overview
Today on the podcast, I had the privilege of talking to Jim Ramsay, Asbury Seminary alum and Vice President of Global Operations at TMS Global. We talk about his call to ministry and missions, the time he and his family spent serving in Kazakhstan, and the ways that we can connect with others to see what God is up to in the world.
Let's listen!
*The views expressed in this podcast don't necessarily reflect the views of Asbury Seminary.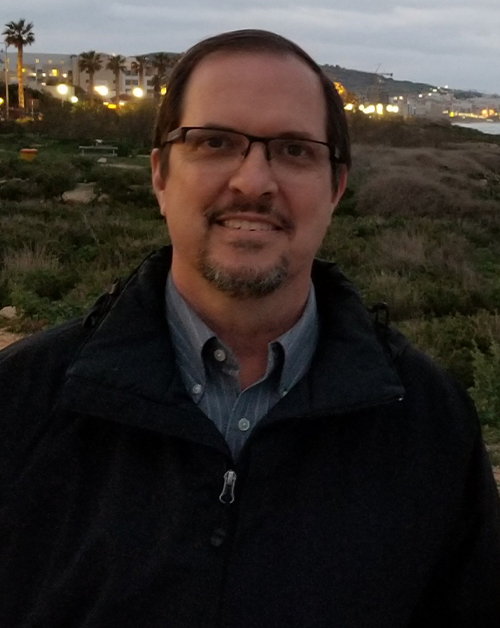 Dr. Jim Ramsay, Vice President of Global Operations at TMS Global
Jim oversees the global operations division of TMS Global, which includes the departments of global engagement and member care. Operationally, these are the departments that deal with our cross-cultural witnesses from placement and oversight to ongoing care and support. Jim is the point person for strategic international partnerships for the organization. He also serves as the liaison with the ministries committee of the board of directors.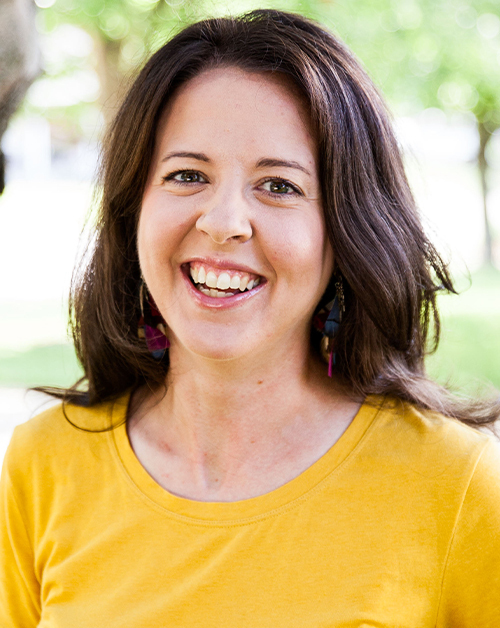 Heidi Wilcox, host of the Thrive Podcast
Writer, podcaster, and social media manager, Heidi Wilcox shares stories of truth, justice, healing and hope. She is best known as the host of Spotlight, (especially her blooper reel) highlighting news, events, culturally relevant topics and stories of the ways alumni, current students and faculty are attempting something big for God. If you can't find her, she's probably cheering on her Kentucky Wildcats, enjoying a cup of coffee, reading or spending time with her husband, Wes.
---
---
Transcript
Heidi Wilcox:
Hey everyone. Welcome to this week's episode of the Thrive with Asbury Seminary Podcast. I'm your host, Heidi E. Wilcox, bringing you conversations with authors, thought leaders and people just like you, who are looking to connect where your passion meets the world's deep need. This day on the podcast, I had the privilege of talking to Jim Ramsay, vice president for global operations at The Mission Society or TMS Global.
Heidi Wilcox:
We talked about his calling to ministry and mission, how he got from his hometown in Berea, Kentucky all the way to Kazakhstan, his role with TMS now and the ways that we can connect and engage with others to see what God is up to in the world and to come alongside that as listeners and learners. Let's listen to today's conversation. Jim, how did you experience your call to ministry and missions?
Dr. Jim Ramsay:
It's interesting to think back. I did not have a moment where suddenly I saw something written in the clouds or one of these dramatic call stories which are amazing when I hear them, but mine was not that. It was kind of a convergence I think of things that already interested me and then discovery I could do those with my faith.
Dr. Jim Ramsay:
Way back in high school, I got involved in an exchange program that had me visit Denmark a couple of times as a high school student, then I went back and spent a semester abroad in college and I got hooked on language and culture. I learned to speak Danish. I learned more about my culture. All the things that we teach now, I had no idea at the time. I just went and learned and loved it.
Dr. Jim Ramsay:
And so I knew right away I was hooked on language and culture, I was fascinated with it. And then it was actually the family reunion of all places. We've got missionaries in our family going way back but I didn't have a lot of familiarity with it but as I was hearing the stories of my grandmother's sisters sharing about their life growing up as missionaries or some of them had been missionaries and hearing them talk about culture and talk about language, I began to think, "Oh my goodness, these two things come together." The faith that was deepening at the time in college and my love of culture and of language.
Dr. Jim Ramsay:
And so that kind of got me hooked on that trajectory. I was actually a math major and I loved math. Nothing wrong with being a math major. I loved it, went to school and was in a PhD program in mathematics for about a year and I worked as a computer programmer. But did decide during grad school that math was not a career and so I came back and pursued a degree at seminary, went to Asbury Seminary there-
Heidi Wilcox:
How did you get connected with Asbury?
Dr. Jim Ramsay:
Well, it's interesting. I grew up in Berea, Kentucky and so I was doing computer programming in Berea, had gone to college here as a programmer and was back working as a programmer. I felt like the next step for me, I wanted to be a missionary, did not have any interest in being a pastor, but I felt like I wanted to go to seminary to get a deeper education in Bible and theology and visited several seminaries. I thought, "I don't want to go to Kentucky." And to be quite honest, Berea and Asbury were pretty serious soccer rivals back in the late '70s, early '80s, we were kind of the only show in town and this is more of the university, what's now Asbury University and Berea College.
Dr. Jim Ramsay:
So the thought of going to Asbury was a little bit of a no-no. I hadn't really thought seriously about Asbury Seminary. But it was actually talking to someone at Trinity Divinity School up in Deerfield, Illinois, when he found out I was from Kentucky and he found I had a Methodist Wesleyan background, he said, "The best wesleyan school in the country is right in your backyard. You ought to go there." And I was like, "All right." I looked at a few other seminaries and the thing that that time in my life really attracted me to Asbury was another seminary, I won't mention it, but another seminary I was considering said something about, "We have spiritual life groups for those who want to integrate their academics with their spirituality."
Dr. Jim Ramsay:
And it was that kind of dichotomy, that kind of separates between what's academic and what's spiritual that I did not want to be a part of. I'd experienced that in my undergraduate, I wanted to be it's all one or it's nothing. And so the fact that Asbury did not make that artificial separation between what's spiritual, what is academic is what tipped the balance. I went there and it took me seven years because I was working full-time as an IT manager down in Danville, Kentucky by this time. So it took me a while. I was married by this time. We had four children during our seminary years. But I loved every bit of it. And all the joking about seminaries being stuff you have to unlearn when you get into the ministry, it has not been my experience. What I learned at Asbury has continued to serve me today now nearly 30 years since I graduated.
Heidi Wilcox:
That's awesome. I'm very glad to hear that. I love hearing about your calling, how it just kind of was the convergence of things you enjoyed doing and then you found a way to serve as a missionary with those things.
Dr. Jim Ramsay:
Yeah. It took a while of course to get there because like I said, it took me seven years to finish seminary. I said it was a good biblical number, not so long. Jacob had to work for Rachel. So I was on good scriptural grounds with that.
Heidi Wilcox:
Yeah. How did you get all the way from Berea, Kentucky? Because that's where you're from originally, correct?
Dr. Jim Ramsay:
That's correct.
Heidi Wilcox:
How did you get all the way from there? Because I know from working with your son, that you were missionaries in Kazakhstan. So how did you get all the way from Berea to Kazakhstan?
Dr. Jim Ramsay:
Yeah. It's not a natural progression. So getting to Asbury, Kentucky Asbury was the first step. I was working down at Danville full-time, so that's where our home was and actually where Jonathan was as a little boy was down in Danville.
Dr. Jim Ramsay:
We began looking at mission agencies already. Even though I was going to be a while finishing seminary, we already started looking at mission agencies during my time at Asbury and I had no idea. My wife was also felt strongly called to mission. My wife, Shawn, she was in elementary school so we knew we wanted to be in missions. We talked about it on our first date, best pickup line ever.
Heidi Wilcox:
Wow.
Dr. Jim Ramsay:
Yeah, that was on our first date. We talked about missions. So it worked.
Heidi Wilcox:
Where you talking about missions together or?
Dr. Jim Ramsay:
Yeah, yeah.
Heidi Wilcox:
Oh wow. So you were serious on the first date?
Dr. Jim Ramsay:
Yeah, really… That's another whole story.
Heidi Wilcox:
Okay, yeah. I don't want to start-
Dr. Jim Ramsay:
That's for a later podcast on how not to pursue relationships. Anyhow, but we knew that we were going to be missionaries but we had no idea where. Shawn had spent some time as a teenager in the Philippines, in a teen mission. I had this interest in Europe and in particular had taken a class at seminary on Eastern Europe. That fascinated me. We just didn't have any idea but we knew we wanted to be missions. So finding an agency, that was hard and that's the first thing I've learned and I coach people who are thinking about that is that not to be discouraged if you don't know the where. It was hard because I talked to someone saying, "I have the passion for the whatever people group in whatever place," and I didn't have that but was wide open.
Dr. Jim Ramsay:
And so we found a lot of agencies who really couldn't talk to us without that level of definition. It was meeting Dick McLean, also an Asbury graduate, Dick McLean who was, was the personnel director of this fledgling mission agency called The Mission Society at the time. I met him up at Asbury and he just listened to me. He listened to my story. He got to know Shawn and me. We talked and he had different ideas about it, but he just kind of walked with me probably for… I think we first met probably five to six years before we actually decided to go with The Mission Society, that he walked with me. And to me that was so valuable.
Dr. Jim Ramsay:
Finding someone just to walk with me, to walk with us, help us think things through, encourage us, encouraged us as young parents. We were having kids, getting that figured out too. And just having somebody walk with me, that's what sold me on the organization. And he's the first one who said Kazakhstan. And my first response was, "Kazak what?" Remember that Kazakhstan was not a country until 1991. It was a province of the Soviet Union. For people in my generation, the Soviet Union was the thing. We didn't know unless we were specialists. We didn't know of what countries that were within that, it was just Soviet Union and Russia was the same thing in our minds.
Dr. Jim Ramsay:
And so I had to learn about… We had learned where Kazakhstan was. And again, this is 1992-93 pre-Google. We had to go to that thing called in library and try to find books. And it was hard to even find about it, but we began to learn more about it and finally decided that if this is what they think we would be a fit for and it sounds like the right place, we prayed about it. We kind of set a deadline, if you will. Said, "Okay Lord, by next spring, we'd like you to give us an answer." And he really did. Again, not through clouds and strobe lights, but just through a sense of peace and assurance that this is what he wants. Site unseen. We'd never been there. Didn't know much about it.
Heidi Wilcox:
Wow. How did you get there then? And what did you do after you got there?
Dr. Jim Ramsay:
We had already agreed to serve with The Mission Society, now we call it TMS Global as our name. We'd already decided to serve with TMS and so we began the process of developing our support and learning more about Kazakhstan. It was kind of cool because as we learned about it, it really affirmed our decision.
Heidi Wilcox:
Okay. Cool.
Dr. Jim Ramsay:
Because I had mentioned, my wife was interested in Southeast Asia, I was interested in Eastern Europe. We knew that that wasn't a way to carry a good marriage. And so we're trying to think, what do we do with this? Well, as we learned more about Kazakhstan, it's almost evenly split between Kazakhs which are an Asian culture and Russians who were European culture. So the country itself was a mixture. And if you look at a map and take the Philippines and take Eastern Europe, almost to the mile halfway between those two, you cover the city that we served in in Kazakhstan.
Heidi Wilcox:
Oh, wow.
Dr. Jim Ramsay:
That was cool. We discovered that after the fact, but it was that kind of thing of affirming. We took our kids to the Children's Museum in Lexington one time early on in this process and as we came up the stairs, unbeknownst to us, Lexington had to relationship with Kazakhstan in those early years of training and post-Soviet years and there was this big banner that said, "On the road to Kazakhstan." So we kept having weird things like that happen that made us feel like, "Okay, this is the place."
Dr. Jim Ramsay:
That's kind of what got us confirmed. Then we began the process of support development training, which took about a total of maybe a year and a half or so to kind of go from the decision to go, to actually raising our support and receiving the training that we needed to go.
Heidi Wilcox:
Wow. That's awesome because…I'm sorry. Go ahead.
Dr. Jim Ramsay:
That was 1996, kind of get a timeline there.
Heidi Wilcox:
Yeah. Because I know when I'm trying to figure out is this really what I'm supposed to do, God might've made it clear once. I just really appreciate it when he makes it clear multiple times because I start wavering on the way and get uncertain and so I'm like oh, that's so kind of him to reconfirm that on as you were preparing and getting ready to go.
Dr. Jim Ramsay:
It really is and he is kind. Some people, he does. I've seen some people's call stories, it's like, "Well, good gracious." But in my experience, most people it is more of this almost step by step of step of faith and some assurance, step of faith and assurance. And sometimes even adversity but just… Again, my wife puts it beautifully, it's the sense of peace throughout it all. It doesn't mean everything was roses and peaches and was awesome, we had our rough times and there were some times even while we were there that I'm like, "What on earth are we doing here?" That's also very normal.
Heidi Wilcox:
You went in 1996, is that-
Dr. Jim Ramsay:
Right.
Heidi Wilcox:
That's right. How long were you there?
Dr. Jim Ramsay:
We were there for 10 years. Just under 10 years. We went in the fall and came back in the summer. But yeah.
Heidi Wilcox:
I'm sure you did many different things while you were there. What are some of the things that stand out to you about your time there?
Dr. Jim Ramsay:
One thing I love about TMS and the training we had is that they really emphasize the relationships and they emphasize the learning posture. I might had this when I was in seminary under, under Dr. Whiteman at the time who was the anthropology professor, just really emphasizing the importance of going as a learner and having the tools to learn and observe. Really, that was our primary role on getting there. And I would say that continued to be the posture we kept the whole time we were there. I will could purpose anything I do with that, because to me, that sets the context for what we do. And so often in missions, we think primarily about the doing part of it, but the doing really needs to flow out of the being and the relational side of it.
Dr. Jim Ramsay:
And so I feel like we were well trained in that. We focused on learning Russian language initially to get to a decent level of fluency so I could operate in ministry and in life in Russia. Then the-
Heidi Wilcox:
Wow. Because that's a hard language, right? It's not…
Dr. Jim Ramsay:
It's an awesome language. It's a great language. I love the Russian language. Yeah. It's a doozer. It's so awesome. It's just an amazing language. You can do so much with it because of the way the grammar works. It's a wonderful language. Yeah. The organization we had, the group that started the field, we got there about two years after they had actually planted the first missionaries there with TMS and they had gone to the community and said, "What do you need?" Again, this is in the ashes of the Soviet union. Things were in absolute, a state of chaos and collapse.
Dr. Jim Ramsay:
The first winter we were there, they didn't have enough coal to heat the buildings. They had to call school off in January because it got too cold and our kids went to a private school but they had to wear heavy coats and gloves during the day for school because it could get down to freezing inside buildings, inside apartments.
Dr. Jim Ramsay:
They used to joke, we put our food in the refrigerator to thaw it out. Things were crazy there. They said what they needed help with was education specifically in teaching English, business development and medicine. So the team we formed there, we began to try to find ways to connect in all those areas. My first role when I got there after a year of really working on language and stuff, we don't let people have real jobs their first years, job one is language and culture. But I moved in to become the director of a school that had been started actually by somebody else but that person had to leave and so I inherited the school. It was a school for about 150 local children, bilingual in Russian and English.
Dr. Jim Ramsay:
Using at the time a Christian curriculum. We had to change that several year later because of changes in the law but using a Christian curriculum. And these were mostly… Well, no. All of the kids were either Russian or Kazakh kids who would be using nominal Orthodox or nominal Muslim but being trained in a Christian curriculum. And so I ended up directing the school. I also became our team leader overseeing the work. We had a medical work, had a children's outreach, a children's feeding program, an adult English class. I had about three to 400 students at a time. So it was a pretty big operation that we were running. Of course, I had a team of about 16 people that were working with us. But just an amazing, amazing time. And then doing a church plant and then we were working alongside the church plant during all the years we were there.
Heidi Wilcox:
Wow. So what was your role with the church plant then? Because that's awesome.
Dr. Jim Ramsay:
Very intentionally played a role of attending. I attended a cell group. I would meet with the cell leaders. We would often meet just one-on-one between meetings to talk about stuff, but I very intentionally, the whole 10 years I was there, never lead a cell meeting. We really wanted to very intensely try to plant the church in ways that encouraged local leadership. And in fact, if I had to do over again, I'd probably do that even more strongly than we did because we did have one of my colleagues, missionaries, was a pastor for the first several years of the church.
Dr. Jim Ramsay:
But really trying to build a church, build the local leadership, build the local church. Happily, I can say that the church is still going. Shawn and I just went back last summer for their 25th anniversary since the founding of the church, being pastored by a young man I've known since he was 15. And so it's just been neat to see that at a time in the '90s that churches were growing very rapidly, being planted across the former Soviet Union, but by middle 2000s a lot of them had folded. And I think that just that investment in culture and investment in discipleship and mentoring new leaders. We still had our bumps so pretty serious bumps in the road as we went. But the fact is the church is still going today which is just thrilling for me.
Heidi Wilcox:
Yeah. What was that like to raise your kids in Kazakhstan? Because I would imagine if you were having kids in seminary and then you went, most of your kids grew up in Kazakhstan, is that right?
Dr. Jim Ramsay:
Yeah, that's right. Our youngest was five and our oldest was 10 when we packed up and moved. And then the youngest was 15 and our eldest had already come back to the States to start college two years before we returned. So they would all classify their childhood as Kazakhstan.
Heidi Wilcox:
Which I think is really cool to be honest. How many people get to grow up in another country?
Dr. Jim Ramsay:
Yeah. That's the way we looked at it. Again, we had good training on that. So we approached it with a positive attitude. There was not this like, "Oh, poor us. We're sacrificing our children on the altar of ministry." God made it clear that child sacrifice was not something He approved of. And so we didn't feel like we were sacrificing our children on the altar of ministry and he also made it clear that even martyrdom is something He needs to call you to, and we're not to martyr ourselves on our own strength. And so it's just the faith that if God's called you to do this, he's going to make it good for your kids.
Dr. Jim Ramsay:
Now, does that mean we didn't give some things up? No. There was some things that we did give up. I'd see pictures from family vacations of the extended family. I have a very close extended family and our kids didn't get grew up in that with being around cousins, around grandparents. That was hard. They didn't get to do church camps. Even some of the sports that I love playing as a middle school and high school kid, that wasn't part of my kids' experience.
Dr. Jim Ramsay:
There are things you give up. To say you don't give anything up is wrong, but what do you get in return? They're bilingual. They are bicultural. They have a perspective on life and a worldview that I kind of am jealous of. Their Russian accent, I'd kill for their accents. I speak Russian well, but I've got an accent. They speak Russian with a minimal accent. And then as a family, I think something about American society that kind of often splinters families. When you're serving in mission as a family together, in a lot of mission contexts, not all of it, but a lot of context, it kind of pulls you together. We were actually there as a family. It wasn't, Jim's off doing his mission thing and the rest are doing the family thing.
Dr. Jim Ramsay:
And so that integration of life and ministry, I think is something that often does not happen as much here that we were blessed to have that. Don't think I'm just putting a positive spin. We loved it. And if any of our kids had turned into axe murderers or showed real resentment, then I might have to try to temper that some, but God was gracious, we had a good experience, but we also took it seriously, our job as parents seriously and tried to be good parents even in that context.
Heidi Wilcox:
Yeah. Yeah. For sure. How did your time there prepare you for your position now? Because now you're the vice president for global operations at TMS. How did your time as a missionary help get you ready for what you do now?
Dr. Jim Ramsay:
It's the old adage, I guess, that it isn't always necessarily, but it helps. If you're going to be a school principal, it's nice if you've actually taught in the classroom, to be a college president, it's good if you've actually instructed in a classroom. That's not always necessary. I think it's possible you can hold positions where you haven't had that, but there's no doubt that the actual experience, the reality of learning a language, of living cross-culturally, the challenges of things taking longer, things not being as efficient as we have gotten used to in this culture, all the other things that they're just a part of the mix of life there, I think gave me a level of empathy that I'm very thankful for, moving into that role.
Dr. Jim Ramsay:
When I took the role, we didn't have anybody who was full time in the role of overseeing our missionaries, which is the role I came into, directing our field ministries. We basically had someone who's in the position I'm in now who had to do that as well as multiple other areas of the operation. And so I had the luxury of landing of this job and saying, "What do I wish I had had in the home office when I was a missionary?" And try to be that for our missionaries. And what I found I needed the most when I was there was someone who understood my context, who could help me brainstorm, help me troubleshoot, help me vision. I didn't need someone to supervise me, but I did need someone to kind of be there to really support me with knowledge of what I was dealing with.
Dr. Jim Ramsay:
And so I feel like that, experience of that need helped me try to fill that need. Now we have someone else in that position as I move to the vice president role, but I think still, even as a VP, having had those years of experience is helpful even though it's a very different context now 20 years later with the internet in a way that wasn't when I was there. And of course every country and every culture is a different context. But still, I think overall there is a level of street cred, I don't know, with having raised kids, having been through that, there was a level of empathy I think is extremely helpful.
Heidi Wilcox:
Yeah. Yeah, for sure. You're kind of like what Dick McClain was for you in the beginning. You walk alongside-
Dr. Jim Ramsay:
Right. Right. In the very beginning, he was more of mobilization. There was the recruiting side, which is somebody else. But he actually moved into the position I took, except he had a lot more responsibility at that time. And he was there for me. That's what the TMS has always done well. They were always there for me, but sometimes because they had so much they were responsible for, they couldn't know the entire situation in Kazakhstan. And so I often did feel like I was a little more on my own, especially leading our team.
Dr. Jim Ramsay:
Now, the flip side I have to be careful of is that Kazakhstan is a context, but I can't translate that to all the other contexts around the world. I had to learn that pretty quickly. And I'd let you talk to people back then on how long it took me to learn that. But not too very quickly. Someone's talk about Thailand and say, "Well, in Kazakhstan…" Then I'd say, "In Thailand, it's 95 degrees, in Kazakhstan you're freezing." It's a different context.
Heidi Wilcox:
Yeah. Yeah. Tell me about your role now as vice president. Because I know at least before COVID you were traveling a lot and things like that. What exactly do you do?
Dr. Jim Ramsay:
I've had people look at my job because I do travel a lot during my former role to visit our missionaries and now I visit our missionaries as well as visit partners, look at possible new ministries we might do, strategic partnerships in different countries. People look at that and of course, when I'm posting maybe on Facebook or social media, it's going to be the cool things I'm doing when I travel. I don't post myself sitting in a room for a 10 hour meeting. That's not part-
Heidi Wilcox:
Right. Because that's all we post on social media is doing and everybody thinks we have the coolest life ever, but we leave out the mundane-
Dr. Jim Ramsay:
Right. A lot of people say, "Man, I want your job." And, "How did you get your job?" I'm like, "Well, the fact is that I do get to see some cool things, but often when I do finally have a break, I'm going to go see something exciting. I'm going to go see the Great Wall." It's just me. And so you also don't have the person to share it with, so it's a great job. I do love to travel but it isn't quite the… It's not like going on a cruise every other week or something.
Dr. Jim Ramsay:
But having said that, yeah, it did involve a lot of travel and I was determined to kind of not become an office person in terms of just being surrounded by the four walls of the office and losing that vision of what God's doing around the world and begin to develop theory about what God's doing around the world, but really try to get on the ground with people in their context.
Dr. Jim Ramsay:
If they're to do an agricultural work, you get out of the field with them, if they're working in a village, get out in the village, if they're teaching class, get into the classroom. I think that's critical to try to keep myself fresh. We've been back for 14 years now. That's a long time. I need to kind of keep myself fresh. And COVID has definitely hampered that. I came back from Senegal in the middle of March right when the whole thing came down and I've not been on an airplane since, which is a very strange experience for me.
Heidi Wilcox:
Yeah. I remember John talking about that because there was some concern about if you'd be able to come back or should you come. All of that.
Dr. Jim Ramsay:
That is true. There was that possibility.
Heidi Wilcox:
Yeah. Yeah. I know too that you did a Doctor in Ministry at, is it Bakke Graduate University? Did I say that-
Dr. Jim Ramsay:
Bakke Graduate University. Way back, he was a Urban Missiologist, Bakke. Especially the '80s and '90s, he did a lot of writing.
Heidi Wilcox:
Okay. you got your degree in DS for missions. Could you tell us a little bit about what that is and how that's helped you in your role now?
Dr. Jim Ramsay:
Sure. Yes. It goes back actually Kazakhstan again, that a lot of the missiology I had read, the stuff that any of us in my generation grew up on a missions, the Paul Hiebert stuff, the Charles Craft, Naida, and then stuff I was taught at Asbury, which is extremely useful, but a lot of it kind of the context was often a very homogeneous often an animistic or rural setting. And so I go to Kazakhstan to serve and the principles were sound. There's no knock in the training I had but I'm in a country that had a space center not far from where you lived and had put people in space that had a literacy rate of 95%. And so I realized that some of the assumptions that are often built the mission literature of the '80s and '90s didn't really translate to this kind of setting.
Dr. Jim Ramsay:
In addition to that, by this, I'm already starting to see the multicultural nature that the world was becoming. I had already starting to observe that in the '90s. Kazakhstan's working with Russia and Kazakhs and Koreans and others, a lot of forced migrations by Stalin resulted in Kazakhstan. So I began to see this mix of cultures and also felt like the monocultural setting that a lot of my missions had prepared me for didn't quite fit, didn't give me all the tools I needed. So that just sent me on a journey in my early years when I came on staff of saying how can I learn more about where missions is in a more urbanized and a more multicultural world? And a former VP of the International Mission Board, The Baptist, is the one I was telling about and think about where do I want to go to get a doctorate and really work on that stuff. He said, "You need to go to Bakke Graduate University."
Dr. Jim Ramsay:
Ray Bakke as I said was kind of the guru of urban missions. This university was founded in his family's name and it's focus was on ministry, especially in urban context. So I kind of came into this as a little bit of an odd ball coming into an urban ministry focus. But really, the urban setting was the place where you see this mix of cultures, where in one city block… We teach our people, "Be incarnational. Go in and learn the local language." But what if you're going into a city that has 10 local languages spoken in the same city block? What does it mean to be incarnational there? Those are the questions I was wrestling with.
Dr. Jim Ramsay:
And so Bakke Graduate University, I began to dig into that, take some of my Asbury missiology, which was fantastic, but mixing that in with some of the more urban focused teaching that they had at Bakke was extremely useful and then the issue of… In the 2000s, I started this in 2011. By 2014-15 migration just kind of hit me between the eyes through some of my classwork as well as some of my traveling and just seeing how people are going from everywhere to everywhere.
Dr. Jim Ramsay:
We'd seen that in the States and already by now the slogan everybody's in our backyard, the nations are in our backyard had become a cliche by this time. But really it seemed that that was a global phenomenon and that in missions, I didn't feel like we had caught up with that and began to ask the question, "Is God up to something?" So that sent me into the whole area of Diaspora Mission, which was a fairly new field. I think it had first been coined in the early 2000s, but hadn't really gotten much traction until about probably five years ago or so of getting more people.
Dr. Jim Ramsay:
Steve Ybarrola at Asbury is actually one of the real innovators and thinkers in this and has been part of the Lausanne Discussion Group for that for some time. And so actually, even though I was getting my degree at Bakke, I requested to do an independent study with Steve on diaspora because diaspora was not as much Bakke scene. They were more urban focused. And then Dr. Ybarrola also served as my dissertation advisor when I focused in on looking at diaspora and mission.
Heidi Wilcox:
Oh yeah. So what does diaspora mean?
Dr. Jim Ramsay:
Diaspora, it's becoming more mainstream, but I should remember that it's not so making sure that everybody hears it now. Basically, it's the Greek word for scattered. It's the word that Paul uses when he writes and Peter's to the believers who are scattered throughout the region, that word is diaspora. And so it means scattering. It traditionally was applied to the Jews. The Jews have always talked about themselves as a diaspora people. The diaspora Jews in the Acts were the Jews were living outside of Palestine. Those are the Jews that Paul encountered when he went around. But then it became in Jewish tradition applied to any Jew anywhere in the world as the Jewish diaspora. And that was its the primary usage. Then it began to be used some around Africans. Africans, especially who had been forced migration through slavery began to be referred to in the early part of the 20th century as the African diaspora.
Dr. Jim Ramsay:
So you began to hear applied to that people was really the next big one. Some other ones are Armenians, I think also use that language. So it began to be used a little bit for certain people often who were in a diaspora out of some traumatic event. But then later, the last about 30 or 40 years, especially in anthropology and also missions and sociology, you begin to see it applied much more broadly to people who are living outside of their countries of origin. And of course, as we all know, that has exploded in the last 20 years. We see it, especially the United States, but the fact is we're a drop in the bucket of global migration. It is from everywhere to everywhere, especially going into the big cities.
Heidi Wilcox:
Yeah. What are the missiological implications for the massive amounts of people groups who are moving around?
Dr. Jim Ramsay:
Well, I think missiologically and just theologically, anytime we see something happening, we should pay attention and say, "What is God up to?"
Heidi Wilcox:
Yeah, I love the question.
Dr. Jim Ramsay:
I'll try to keep off the soap box here, but one of the most distressing things for me is when I've seen Christians sometimes have a real resistance about migration and a real attitude about immigrants in our country. And I'm not talking legal or illegal immigration. That's another whole topic we could talk about, but just the general attitude toward migration. But just thinking, what if God is behind this? What if God is up to something. And when I began to ask that question, go back to the scriptures and fortunately, a lot of people have been doing this besides just me, so there's some great literature out there on this, and you read the scripture through the lens of migration, it is like the scales coming off your eyes.
Dr. Jim Ramsay:
You realize that God has used the movement of people to move his word from the beginning. The whole tower of Babel, the problem was that people weren't moving out. And actually, the look in the book of Acts, the church exploded when persecution happened and got them out of Jerusalem and they were working among diaspora. So you can build an entire theology of diaspora, of theology of migration, just by looking back at the scriptures.
Dr. Jim Ramsay:
You think about the formative experience of the exile, of the wandering in the wilderness. All those are diaspora experiences. The scripture is rich with it. With that, you begin to pay attention and say, "Okay, what is God up to?" And I am convinced that what we're seeing today is the wave of how God's word is going to continue to get to the nations, that is going to be through the Diaspora, it's through his people, his church, both the church in the diaspora and the church in the host countries that are paying attention to what is God up to and saying, "How is God using this phenomenon to get his word out in a way that is what's not possible without that?"
Heidi Wilcox:
Yeah. Yeah, for sure. I'd love it if you could tell us a little bit more about your dissertation project and if there was a particular city that you specifically studied and what you learned.
Dr. Jim Ramsay:
Sure. And I get pretty excited about this stuff so if I start…
Heidi Wilcox:
No, I find it fascinating. I'm sure our listeners will too. I feel like I'm kind of jumping around a little bit with my questions, but you say something and that triggers something else though. It's all good.
Dr. Jim Ramsay:
Absolutely. Well as I began to look at diasporas and learning more generally about diaspora missiology, the obvious thing people say when they hear about diaspora is, "Yes. And we've heard that that's the cliche that God has brought the world to our backyard." It's a little bit of a self centered as to that because God is bringing the whole world to everybody's backyard, not just ours. And that still has the assumption that therefore we need to do something for these poor people.
Dr. Jim Ramsay:
And there's some truth to that. I don't want to knock that, but the kind of the low hanging fruit, the automatic assumption is we need to start ministries to reach out to the migrants, the foreigner in our communities. And it's beautiful when that happens, especially if it's done with relationships in mind, not just with this kind of handing out stuff that keeps me in the power seat.
Dr. Jim Ramsay:
I love it when that happens. I'm not knocking that, but I began to say, "Where is the real power of the diaspora?" And if you look at the Bible, it's usually the people on the move themselves that are carriers of the message. It's the Pauls, it's the Stevens, it's the ones who are on the move, the Barnabas'. When he talks about it in Acts 8 that all of these people who are scattered began sharing, not just with the Jews, but even with some Gentiles, that's where the Word of God spreads.
Dr. Jim Ramsay:
And so I began to think that the real power of the diaspora is yes, reaching out to those people who come from places that don't have access to the word of God, reaching out to them and sharing the gospel with them. But what about those who are people who are carriers of the word of God, who are then being moved around the world? What does it take for those people to be agents of God's word, agents of God's mission?
Dr. Jim Ramsay:
So that became my interest. And as a mission agency person, I'm saying as mission agencies, what should we as churches be doing to pour gas on that fire? I want to be very careful and say what should we be doing to mobilize them because there are some assumptions that are saying they need us to mobilize them. Maybe they're already mobilized. Maybe God's already doing something. So I felt like my first job was to say, "What is God up to?" And so my focus was saying, let's take an urban area where there's a lot of diaspora and one that's convenient to where I live, which is Atlanta, Georgia. So I decided to look at Atlanta, Georgia. In the county I live in one in four people in our County was not born in the United States.
Dr. Jim Ramsay:
The majority of people who migrate to the United States come from Christian backgrounds. The premise that we have a lot of believers among diaspora in our country is a sound premise to go on. But what I wanted to know is what is it that motivates them to get into ministry and mission? And if I could learn what motivates them, those that are in ministry mission, what motivated them, if I could learn what motivates them, are there appropriate ways that we, as majority culture can incur as that, can come alongside, can pour gas on that?
Dr. Jim Ramsay:
You see, I'm trying to keep that posture of alongside. The risks that we have in sometimes especially Western Christianity is we see something, we real quickly want to build the model, build the structures and then invite people to come in and serve under our structures. Diaspora puts that on its head. We have to say, what is God doing? What are the diaspora doing? And how can we serve in that? Very different mindset. I wanted my dissertation to be from that perspective. And Dr. Ybarrola was extremely helpful. He introduced me to the whole area of ethnography, which I had gotten a spattering of in my seminary, but he really encouraged me to dive deeper in that. Ethnography basically, it's a fancy word for going as learners and listening and trying to understand people, motivations and situations rather than going in with your own agendas. He may fire me for giving that definition, but that's a good lay person's definition.
Heidi Wilcox:
Yeah, yeah.
Dr. Jim Ramsay:
So taking those tools, I interviewed people who were I found out about through different connections, who were first generation migrants to the Atlanta area who were engaged in some significant ministry that they had just started. And it could have been some of the informal they were doing as an individual, it could have been an entire structure they formed. And I interviewed them just to learn more about their story, what got them into it, listening for things and commonalities. And I intentionally got people from a lot of different cultures, different countries, different continents and different experiences.
Dr. Jim Ramsay:
Some came as refugees, a couple came as business people with business opportunities that were came already established and already entered in at the middle class or upper middle class level. I wanted to get the broad spectrum because we also tend to think of diaspora as refugees and that is also a drop in the bucket of the whole overall diaspora. Important part, but not the only part.
Dr. Jim Ramsay:
And so that was my work. That's a lot of background, but it was fascinating. And I'd say the biggest finding I have which made it's way into the title of my dissertation is purpose. The title is: Here for a Purpose: Mobilization Among Believers in Diaspora Communities of Metro Atlanta. What I found was to the person that I interviewed without fishing for it, just by listening to their stories, somewhere in their talk, a few times, actually a direct quote, but often it was kind of more implicit was that idea that God has me here for a purpose. It didn't matter if they came through a refugee situation where they had to flee their country, where it seemed like a roll of the dice whether the UN would pick them to be a refugee and then another role of the dice where they would end up, but somehow through all of that, they saw God's hand in what they're doing and they saw they were here for a purpose.
Dr. Jim Ramsay:
That sense of connecting their diaspora situation to the purpose of God, I would say that seems to be the secret sauce, what launches diaspora people in ministry. There were some other things around it of how do you support that, I think were interesting and significant, but that was the foundational thing and I began to see okay, one role that we can play as majority culture, host, churches, mission agencies, seminaries, individuals is sitting down, listening to people's stories and through God's scripture through good questions, if they haven't already made that connection, helping connect them to purpose. That seems to be what motivates people into ministry.
Heidi Wilcox:
Because you've just completed that, but you've been interested in that for a while. How has that influenced the rest of your ministry?
Dr. Jim Ramsay:
Yeah. I wish I could say it's got more concrete stuff developed on that but like you said, I just finished it a year ago. I've had a couple of meetings with some diaspora groups trying to dig into this more, understanding what that could look like. I've done a little bit of work for our church culture team at TMS, which does mobilization in local churches. And I've done some work with them in how do we talk to local churches about diaspora and really make local churches aware of diaspora in the first place because sadly, a lot of churches don't know the communities that are around them. It really is rather shocking that you can go into a church that they don't realize there's a whole Hmong community or a whole North India community in their neighborhood.
Dr. Jim Ramsay:
So it helped missionaries become aware of diaspora and also trying to get language around that idea of find some of those believing diasporas and begin to build those relationships and say, "How could we come alongside in ministry together connecting you to the purpose that God has for you?" We've been doing some work in that in developing some materials for local churches. But my dream is that we'll need to drill into this and be able find appropriate ways and I keep using the word appropriate because we don't want to be running the show, but find ways that we can come alongside. So I think it's given me a different lens about mission. It's going to be a different lens of who we look for to be in mission. What are ways in our mobilization team that we can very intentionally look at mobilizing majority world people globally, but even majority world people who find themselves in the United States.
Dr. Jim Ramsay:
I did not get into the African-American diaspora, which it's a whole thing in itself. It's got enough uniqueness to it that I couldn't… The scope was too big to try to tackle that with this paper. But I think there was also a lot there of it's a longer diaspora and it's a forced diaspora with the entire racial history. But we as an organization have also been digging into the whole area of race in mission. There's a lot of learnings there also as we began to look at the, I call it the first African diaspora and how do we connect that into mission.
Heidi Wilcox:
Yeah. I like, and you've said it many times, the word alongside, and I'm curious, what are some ways that we can come alongside either as individuals or as larger churches or organizations because I think because I'm not sure how to be alongside. Does that make sense?
Dr. Jim Ramsay:
Yeah. It does. A lot of it comes to changing our posture. It's very counter-cultural for us in general as North Americans. I think it's changing some with the generations, but still we're kind of a can do culture. And so to take the time to listen, starting with listening becomes job one, that isn't always natural for us. But listen to people's stories, listen to what's happening, looking for… That's why I love my good Asbury education.
Dr. Jim Ramsay:
What is God doing, that prevenient grace, that good old Western prevenient grace applied to culture, what is God doing in that culture? Expecting to see God in a culture among a people, having no illusion that I'm bringing God to that culture of people, but he's already there. I think having that, that listing spirit, and in fact, I made the argument by dissertation that I think basic ethnography is a skill that churches need to learn. How do you exegete, to use a good seminary word, exegete of course is the word for when you go to the scriptural texts and kind of glean out from the language and the structures, what the meaning is. So how do you exegete a culture? How do you exegete a city? How do you exegete a neighborhood?
Heidi Wilcox:
How do you do that? Because I'm curious, because we just moved into a new neighborhood. So everything's new. How do we exegete our neighborhood and get to know it, really know it, not just know our neighbors names, which is also important?
Dr. Jim Ramsay:
Yeah. It starts with just are they taking prayer walks, walking around and get to know people? To be honest, our culture makes it hard. We don't have the most automatically let's get to know each other culture. So it's harder here. I always tell people that I knew more people in my apartment block in Kazakhstan in two months than I knew in 10 years in my suburban Atlanta neighborhood. Now some of that's because I was anomaly in Kazakhstan and so everybody was curious about what's American doing here, but still the point is it was just natural that you talked to people. You just did that. Where here, there's just not the opportunity. So it requires a high level of intentionality of going to parks, going to coffee shops, trying to meet people and even using the newness as the entry point. Say, "I'm new here. I'm trying to learn about this neighborhood. Tell me about that."
Dr. Jim Ramsay:
If you see someone who seems to come from a different background, just introduce yourself to them and say, "I came from…" I forget where you're from Heidi. I know you're a UK fan, which is-
Heidi Wilcox:
Yeah, Eastern Kentucky originally.
Dr. Jim Ramsay:
Yeah. I figured you had some good Kentucky blood there. Just, "I'm originally from here and I'm trying to figure out… Where do you come from originally and how do you…" It's important, I think when we say, where does someone come from originally, it's in the context that we're also not from here originally rather than kind of a profile I think. But it is people often like to tell how they got here and finding out what was hard for you when you came? What have you found out about the neighborhood, what can I learn?
Dr. Jim Ramsay:
So with that listing posture, people rarely don't like that. I remember Whiteman taught way back, he said, "One of the roles that almost everybody in the world loves is the role of teacher." And so by asking people a question, you put them in that role and it often disarms people and then you're getting this valuable information about how something works. And then that's also where you're going to begin to meet people who are in ministry, maybe find local churches, in the area, especially local churches that might have a different origin like a Vietnamese church or a Hmong church and meet the pastor and say, "Man, I'd like to learn about your guys' experience. What's it like being a second generation Vietnamese in Lexington, Kentucky?"
Dr. Jim Ramsay:
So I think just asking questions, taking that relational learning posture, I think to me is the key for alongside. Alongside is not having a ministry and then finding some token people to do your ministry and then patting yourself on the back saying, "We're alongside." You can get there that way, but I think it's not the ideal approach.
Heidi Wilcox:
No, for sure. After listening and I don't want to minimize listening because I know I need to be a better listener in many areas, but after listening, what is the next step? Not to rush into the next step because I think, like I said, listening is very important and I think in our Western culture, we can totally be like, "Oh, now I have this to do list and I'm going to come in and help." But what is the appropriate, next step after listening?
Dr. Jim Ramsay:
Yeah. I'm glad you said that. It's not a step by step process where check the listing box, "Now I can quit listening," and listening as a posture I hope that you maintain with you. But yeah. And I'm with you sister. Listening is not something I was born with. I've had to grow in that area and still have people to remind me I still need to grow up if I talk to my wife or my kids.
Dr. Jim Ramsay:
But I think that with the listening, the great thing with listening is then that shows you your relationships are being formed. And so then as relationships are formed, then… Because to be alongside, there has to be trust and trust does not exist outside of relationship. If you look at Lencioni's Five Dysfunctions of a Team book, trust is at the very base of the pyramid and relationships is what builds trust.
Dr. Jim Ramsay:
So if you don't get the relationships and you build that trust, it's going to be very hard to be doing a lot of alongsiding. And so I think you build those relationships. So as you begin to learn, then you begin to take some inventory about, "Hey, I might have these things to offer." And then you offer those things. That's where the beauty of this comes in is you begin to say, "Wow, you're doing this," or, "You have this going," or, "I have this ability. I've heard of this person. Could I introduce you to so and so?" Sometimes it's just a ministry of introductions. But I think a lot of it is listing and then listening with… It's kind of like teaching evangelism. You listen to somebody's story and you're saying, "Where does this connect with God's story?" And then you're finding those connections.
Dr. Jim Ramsay:
It's not going with your track that says how you have to Christ, but listen to their story and say, "Okay, how do I help connect that to God's story?" That's the same thing we see here just organizationally more.
Heidi Wilcox:
Yeah.
Dr. Jim Ramsay:
And it's hard working and it's messy work. It's hard to have a five-year plan on this stuff. I drive our board of directors crazy sometimes with things like this because I would say it's hard to script it, it's hard to have the five-year plans, but having said that, it's no less intentional than a five-year plan. This isn't passive. It's not just see what happens. There is an intentionality. You've got to get it in the spaces. You've got to get the right ears, have the tools, get in the right spaces and then move the discussions along. The intention is just not prescriptive.
Heidi Wilcox:
Yeah. Yeah. I hear that. TMS is also a partner of Asbury Seminary. And so tell us about this partnership and what that partnership looks like and maybe a little bit about what it means for those who are in the Asbury Seminary community.
Dr. Jim Ramsay:
Yeah, sure, sure. Yeah. It's interesting. We've always had a friendship with Asbury because we come from similar roots. The Mission Society for United Methodists was our founding name. We are no longer connected… We were never connected in a formal way, but we had a lot of relational connections to the Methodist Church. We now… There's no formal connection at all or even informal connection, but a lot of our roots, a lot of the people we know are in the United Methodist tradition. Some are situated at Asbury. No official connection, but a lot of relational connections. So for that reason, a lot of the same people run in those camps. A lot of our board members have served as Asbury board members and vice versa. A lot of our workers were Asbury graduates.
Dr. Jim Ramsay:
We already had this connection. Several of us on staff have been trained at Asbury and we ridicule those who weren't or they would say that. In fact, it was funny. In 2014, I wanted to begin to close in our case with Asbury and make it more formal. So I invited Dr. Tennent to speak at our big global gathering. First time ever, we gathered all of our ministries from around the world, all of our staff, we came together in Florida for an event and I had Dr. Tennent speak at it. Did a wonderful job, but we thought, well, Dr. Tennent's here and Julie was here, let's take a picture of the Tennent's with all the Asbury graduates from TMS. And I think all of us, including Dr. Tennent about fell over. It was a big group picture. We're not talking about five or six people and the Tennent's.
Dr. Jim Ramsay:
It was probably 25, 30 people at least. A decent percentage of our entire missionary and staff population were graduates of Asbury. And we added Asbury University, so to it got even bigger. And I think that that hit me like a brick and I think it also hit Dr. Tennent and others that we have a connection, let's formalize it, let's build more intentionality around that. And so we began a partnership that we've been working with since that time with Asbury saying what are some areas that we can collaborate, that we can find things that Asbury could bring into the relationship that's helpful and things that we can bring in. Especially with Dr. Tennent's interest in missions, it just made sense that we could create some mission opportunities for students as well as some post graduation possible career and vocation for students.
Dr. Jim Ramsay:
One of the early things did, The Yellow House there on campus, I think were about to celebrate either four or five years since we opened that. But that was an early manifestation of the… We had Jenny Wheaton who now lives in Georgia, but she actually lived in Wilmore for a number of years. She became our person onsite, to help nurture a new relationship with Asbury Theological Seminary. In particular, we also keep connections with the university. So Jenny began to be meet students, meet professors, we talked about mobilization there, something Asbury was providing for us as chances to speak to students about missions and the possibility of serving. But then we said, we'd love to have a presence on campus and Asbury was very gracious. They had bought the house to kind of have for longterm planning for the seminary's needs for space and everything, but right now they were just renting it so they worked out a very nice deal with us to allow us to have use of the house these years.
Dr. Jim Ramsay:
And so The Yellow House is a community house for TMS. The Wimberley's live there now. They're not officially employees of us, they're volunteering to kind of cover that for us now. And so they host events and it's a place that people can come. We said we wanted to be a space to have deep discussions about mission and vocation and calling in a safe environment. And so The Yellow House was a big part of our partnership. And then ongoing meetings we've had. We were actually trying to work out the COVID kind of torpedoed, the possibility of having a professor go to one of our fields and do some ethnography work and some church planting strategy work. We've had a couple of our missionaries have now gotten their D.Min.'s At Asbury through the program there. And we've had a couple of Asbury professors serve on our board.
Dr. Jim Ramsay:
Right now, we have Dr. Kirk Sims who is a university professor, but as a former TMS missionary is now serving on our board. We've been deepening these relationships. The other exciting, the opportunity that really comes to students, which is your main question is Greenlight. Greenlight is a… We call it a spiritual formation in the mission context. It's an opportunity for people to go into a mission setting, but really looking at the spiritual formation, what is God speaking to me? How has God moving in my heart? And in this cross cultural setting, I'm learning about what does missions look like, what are cross-cultural issues as I am in a different cultural setting? But really spending time on the inner work.
Dr. Jim Ramsay:
So much of short term mission trips is spending time on the outer work. We want to take advantage of the inner work God is doing in these experiences. We formed the Greenlight program, which was started out for undergraduates, but then we created a special pilot for Asbury Seminary students only. We call it Greenlight focus and we've run a couple of those for Asbury students where they'd go with a mentor and it's a little bit deeper than the undergraduate program to really talk about deeper issues of theology, of missiology, of the global church and a vocation in this missional context where they're learning from and experiencing people of other cultures and missionaries who kind of live and think those things.
Dr. Jim Ramsay:
And I think it's… I didn't organize it so I can brag on it. I think it's one of the coolest things we've developed and I just want to scream to Asbury students, "You should do this." Asbury is allowing us to have… Students can get credit if they do this. And it's an incredible experience that gets well beyond the mission trip experience, but really, really gives people a chance to go deeper in these cross-cultural contexts.
Heidi Wilcox:
Yeah, for sure. How do students connect with that?
Dr. Jim Ramsay:
I should have come prepared to give you a quick answer on that. What I'd say right now is go to our website, www.tms-global.org and if you look at Greenlight, it would be there. Also, Bud Simon is a PhD student at Asbury Seminary. Bud Simon. He's been there for a while. So he kind of is the man about campus now. You might even know him. Bud Simon is kind of managing our presence at Asbury now because he's under TMS's umbrella. So Bud is someone who could tell you more about it and connect you. I expect he has the standard seminary email address. Also the Wimberley's at The Yellow House, Kathwood Rebecca or Guy Wimberley, they also would have information on it.
Dr. Jim Ramsay:
So those are personal connections you can make at a good distance with Bud or with the Wimberley's or at our website, you can connect to our mobilization team and they could give you more information about it. I think Jennifer Jones, I don't know if she's still in Wilmore, she's moved to South Dakota yet, but she's also someone who has done this with us, has done the Greenlight and The Focus and I think she also could tell more from her personal experience. She's I think a recent graduate of Asbury.
Heidi Wilcox:
Awesome. Well, we will link to all of these resources in our show notes so people can be sure to connect you there and then just take that first step if they feel like they maybe have a call on a mission or just want to learn more about what God may be up to in their lives.
Dr. Jim Ramsay:
Yeah. And I think just to key on to that, I think given the world we live in today, people need to understand culture. I don't care if you've never stepped foot out of the United States. If you're going to pastor a community in the United States today, you simply need to… Maybe I'm saying it too strongly. I think it's malpractice to go into pastoral ministry without understanding cross-cultural issues, because we are in a multicultural society. Some of the fracturing we're having of our society is because we don't know how to handle living alongside people of other cultures and other backgrounds.
Dr. Jim Ramsay:
And this stuff gives us the tools for that. I'd say everybody should consider a Greenlight or some other cross-cultural kind of experience, even if you have no sense of calling to international outside of the United States missions. So there's my soap box for the day.
Heidi Wilcox:
I love it. Well, Jim, this has been a great conversation. Is there anything else as we wrap up the podcast that you'd like to say that we haven't talked about yet?
Dr. Jim Ramsay:
What I just said there is pretty much it. Just going deep into culture. I think a lot of the issues we're dealing with in our country today really do come out of just a lack of understanding how to listen and how to work with people across cultural barriers.
Heidi Wilcox:
Yeah. Yeah. Agreed. We have one last question that we ask everybody. Because the show is called The Thrive with Asbury Seminary Podcast, what is one practice, it can be spiritual or otherwise like binging on Netflix or whatever you may be doing that is helping you thrive in your life right now?
Dr. Jim Ramsay:
Yeah. Binging on Netflix, they may take my diploma back from me. I guess I better not say that.
Heidi Wilcox:
Well, sometimes we all need a bit of escapism…
Dr. Jim Ramsay:
I do a little bit of that. I have to be honest since I've got a son at Asbury who could tell on me if I don't. I think for me, it's interesting. I think some of it's an age thing I did just turn 60 this year. And I'm finding even at this time of COVID where it's hard to get in person, is connecting with young leaders.
Dr. Jim Ramsay:
I love getting in the room or getting on Zoom with someone who is in their 20s or 30s who's in a ministry or launching ministry or is in mission. And just talk about ministry, talking about life and just finding ways to encourage them. Helping them navigate some of the complexities that life is throwing at us now that didn't exist when I was their age. That just… I love doing that kind of stuff. I'd say that has been one of the things that really helps me thrive now is connecting with anybody, but especially with younger leaders and just finding ways to encourage them and the opportunities.
Dr. Jim Ramsay:
I think the world we have now is giving us incredible opportunities with the gospel. I don't despair. I think we've got unprecedented opportunities for gospel impact now. And I see young readers that are ready to embrace that and anything I can do to help them. I'm all in.
Heidi Wilcox:
Yeah. Yeah. I love that. I love seeing the hope even in these times that that none of us have lived through before.
Dr. Jim Ramsay:
Absolutely. That's probably why it's hopeful because we don't know what we're doing. So it forces us to lean on the Lord.
Heidi Wilcox:
Yeah, yeah. Even more so. Well, thank you so much, Jim. I can't tell you how much I've enjoyed the conversation and just even getting some ideas, like I said, for just getting to know our neighborhood and our town a little bit better. Thank you very much.
Dr. Jim Ramsay:
That's fantastic. It was great talking to you, Heidi. Thanks a lot for the opportunity.
Heidi Wilcox:
Hey everyone. Thank you so much for joining me for today's conversation with Jim Ramsay. Just so grateful for his time, the gift his research into the world and just appreciate him sharing that with us. I don't know about you but one of the things that stood out to me was "exegeting my neighborhood" and just really getting to know the people who live here, not just saying, "Hi," but really getting to know the other people and their stories, to build relationships to see what God is up to in the world.
Heidi Wilcox:
So I hope you enjoy today's conversation as well. If you haven't already, I hope you go ahead and subscribe to our podcast. And of course you can follow us in all the places on Facebook, Twitter and Instagram at @AsburySeminary. Until next time, have a great day you all and go do something that helps you thrive.