Dr. Steve Martyn brought his new bride to Asbury Seminary on their honeymoon in 1973. Although he wouldn't recommend it as a honeymoon destination, he appreciates his time here as challenging and transformational. Today, he serves as the Associate Professor of Spiritual Formation, teaching his students to integrate both head and heart in their ministry.
"If you think of the two basic sides of our mission statement, on the one side, you see that we are a 'community called to prepare theologically educated' students, but on the other side of the mission statement, you see the word sanctified," Dr. Martyn said. "What we're trying to do is integrate the theological side of it, or the sound learning side of it, with the sanctified, or vital piety, side of it."
After graduating from Asbury Seminary, Dr. Martyn pastored from 1976-2004. Prior to joining the Seminary faculty in 2004, he pastored St. Luke United Methodist Church in Lexington, Ky. He believes the Lord brought him to the Seminary so he could play a more active role in recovering the treasure of the Wesleyan tradition by discipling others in Christ.
"Wesley knew how to make disciples, and we have lost that art and that discipline today," he said. "I believe the invitation of the Holy Spirit to the church is to recover our Wesleyan discipleship and missional DNA."
His time as a pastor allowed him to experience the actual issues of insulation and isolation that those he teaches and trains will face. He has found that pastors commonly don't have a supportive community surrounding them, and that they can isolate themselves from the promptings of the Holy Spirit and the means of grace.
"When you cut yourself off from close fellowship with others and then build walls that keep the Lord from being able to speak into your life, then you're going to end up in a crisis," he said.
He encourages his students to form community, even as they serve.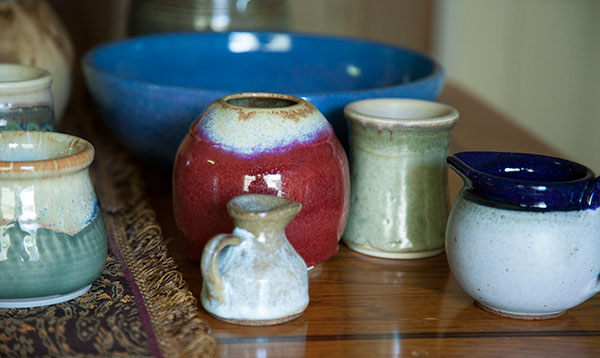 Dr. Martyn also consults with congregations to help them develop discipleship processes and offers spiritual direction to pastors. He has seen what he calls an "astounding level of transformation" when people are led in what he calls "high bar discipleship."
By high bar, he means meeting with an individual or a group weekly, for prayer and encouragement for entering into all the means of grace. Dr. Martyn uses a holistic approach and mentors others not only spiritually, but also to care for their physical bodies as God's temple.
"When you realize that the way you change the world is by investing your life in a few people, just a few, and help them to step into their calling, that's when great joy comes because you start to see the body of Christ flourish," Dr. Martyn said.
Through this mentoring process, Dr. Martyn helps students become free from the bondage of sin in their lives and step into God's calling for them.
"The greatest joy I've seen is helping students and pastors learn Wesleyan discipleship, and that normally results in those students and pastors truly equipping the saints for the work of ministry," he said.
This fall, Dr. Martyn will teach The Spiritual Life of the Minister, exploring the idea that every Christian is a minister, not just an ordained person. He will also teach Theology of Spiritual Formation, which examines Wesleyan theological constructs that direct our spiritual life and ministry.
When not in the classroom, Dr. Martyn enjoys hiking in the Colorado mountains and working with pottery. He and his wife, Diane, have three children and nine grandchildren.
---
Prepare for the Call
Learn more about how Asbury Seminary can help prepare you for your call. Fill out the form below to get started!
Loading...