Last updated: May 12, 2023
Manny Carlos serves on the leadership team of Victory Church, a multi-site church in Metro Manila, Philippines, as Bishop and Chairman of the Board. As part of the Every Nation Ministry church planting movement, the team's goal is to transform the nation and world for Christ by reaching students at the top two universities in the country, the University of the Philippines and Ateneo de Manila University. Half of these graduates become national leaders.
"God has a special calling on our nation to be a missionary-sending nation," Manny said. "By economic need many Filipinos are working around the world, and many believers among these are being used by God to reach different nationalities and minister in places that western missionaries can't go."
Victory Church, a founding member of Every Nation's international church planting movement, was planted by Steve Murrell, current president of Every Nation and D.Min. student, and a team of American missionaries in 1984. Manny joined the church in 1987, after returning from the U.S. with an MBA from the University of Virginia. In 1995, Manny planted another congregation in Metro-Manila to disciple students during their formative years.
Through small group ministries, the church is equipping a new generation of future leaders who are currently studying on the university campuses. They are raising up government officials who won't succumb to the culture of corruption, men and women in the entertainment industry who stand for moral uprightness, and students who will not live according to cultural norms.
By design, their small groups establish believers in the faith, and provide an avenue to reach people who don't yet know Christ. As part of the group, participants receive a simple teaching from the Bible, an application and engage in a time of prayer.
"We are seeing so many people come to the saving knowledge of Christ," Manny said. "It really is harvest time in the Philippines now, and that has given us an opportunity to bring people to faith in Christ. We are seeing them grow spiritually and are equipping them for fruitful ministry."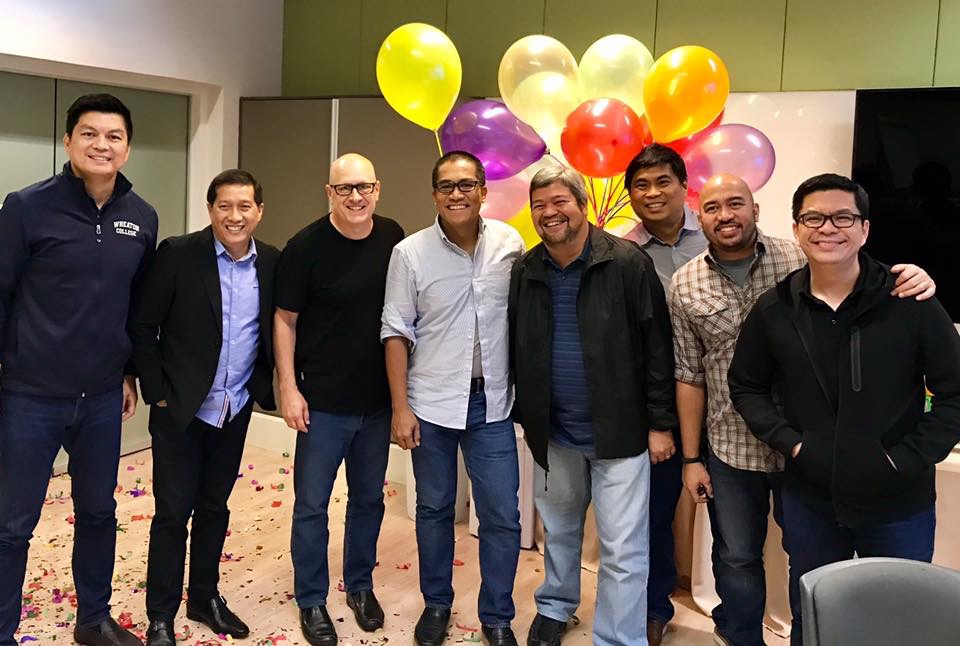 Manny is part of the leadership team that oversees 18 congregations in Metro-Manila that have 85,000 people attending 150 worship services on a weekly basis. Around seventy-five percent of the venues are located in malls across the city. In the past three decades, Victory has also planted 80 churches throughout the Philippines.
"Righteousness exalts a nation," Manny said. "We are seeing our nation transformed by strategically equipping future leaders in our nation and sending missionaries to reach the world for Christ."
One of the setbacks Manny and their pastors face is a lack of formal theological education. As part of his dissertation project, he is designing a preaching training program for pastors. He hopes to provide them with ways to expand their ministry through theological study.
"Church growth and expansion has brought a strain on our leadership capacities, but we also saw the blessing of God in our ministry, even without formal training," he said. "We see the importance of stewardship, and through my education, I want to help bring greater theological breadth and depth in preaching to our pastors for God's kingdom purposes."
Manny graduated with his D.Min. degree in 2019.
---
Prepare for the Call
Learn more about how Asbury Seminary can help prepare you for your call. Fill out the form below to get started!
Loading...