Last updated: May 1, 2023
Rob Lim believes that the next great move of God will be in the marketplace. After balancing a successful global career in the banking and finance industry for 17 years, along with his family and church ministry as a preacher, Rob realized he was called to more deeply integrate his faith with his work. He and his family moved from Melbourne, Australia, to Wilmore, KY, to pursue further education. While he studied, he also taught a class on "God, Faith and the Marketplace" at Asbury University and sought to combine faith and work.
"There is a disregard for the saints in the marketplace and the calling upon their lives. The church needs to take more seriously the redemptive influence that the saints have in the marketplace, to stir up their gifts and not simply confine their faith within church walls," he said. "And that's very much why I'm in seminary, because I believe there is a big gap there and we need to be liminal, to be the bridge between the workplace and church."
For several years Rob lived a dualistic life, separating his church life from his work life, but that started to change in 2011 when Rob was selected to be one of five young adults to be a member of the World Methodist Council in South Africa. There, he met Maxie Dunnam, President Emeritus at Asbury Seminary. Over supper, Dr. Dunnam encouraged him to embrace his identity and calling as someone who was ethnically Eastern yet culturally Western, someone who could bridge the secular-spiritual divide, convictions that Rob had been feeling for quite some time. Over the next seven years, he continued to work as an executive leader in a global bank, at one stage heading up a $300 billion-dollar asset division spanning multiple countries. Yet, while he was intentionally serving more via cross-cultural church planting and as a preacher, Rob's successes spawned a sense of pride and overconfidence in his own ability to balance all these roles.
"To bridge the secular and spiritual divide, I went about it the wrong way. I was simply trying to do more out of my own strength, but it got to a point where literally all those things were at full throttle-even my family life, when my wife and I found out we were having twins. Instead of a third child, we were blessed with a third and fourth child!"
Born and raised in a Western culture with Asian ethnicity, Rob felt compelled to succeed and define his self-worth with his success and the level of status and wealth that his career offered. But in 2018, he and his family made the choice to uproot themselves and fly 36 hours across the globe to attend Asbury Seminary.
"Despite the successes of the world, I felt unfulfilled; my career felt so superficial relative to the calling that people had spoken over me to preach the good news to the next generation, to continue to lead the faith and to be able to transcend that to all cultures, including the marketplace" he said.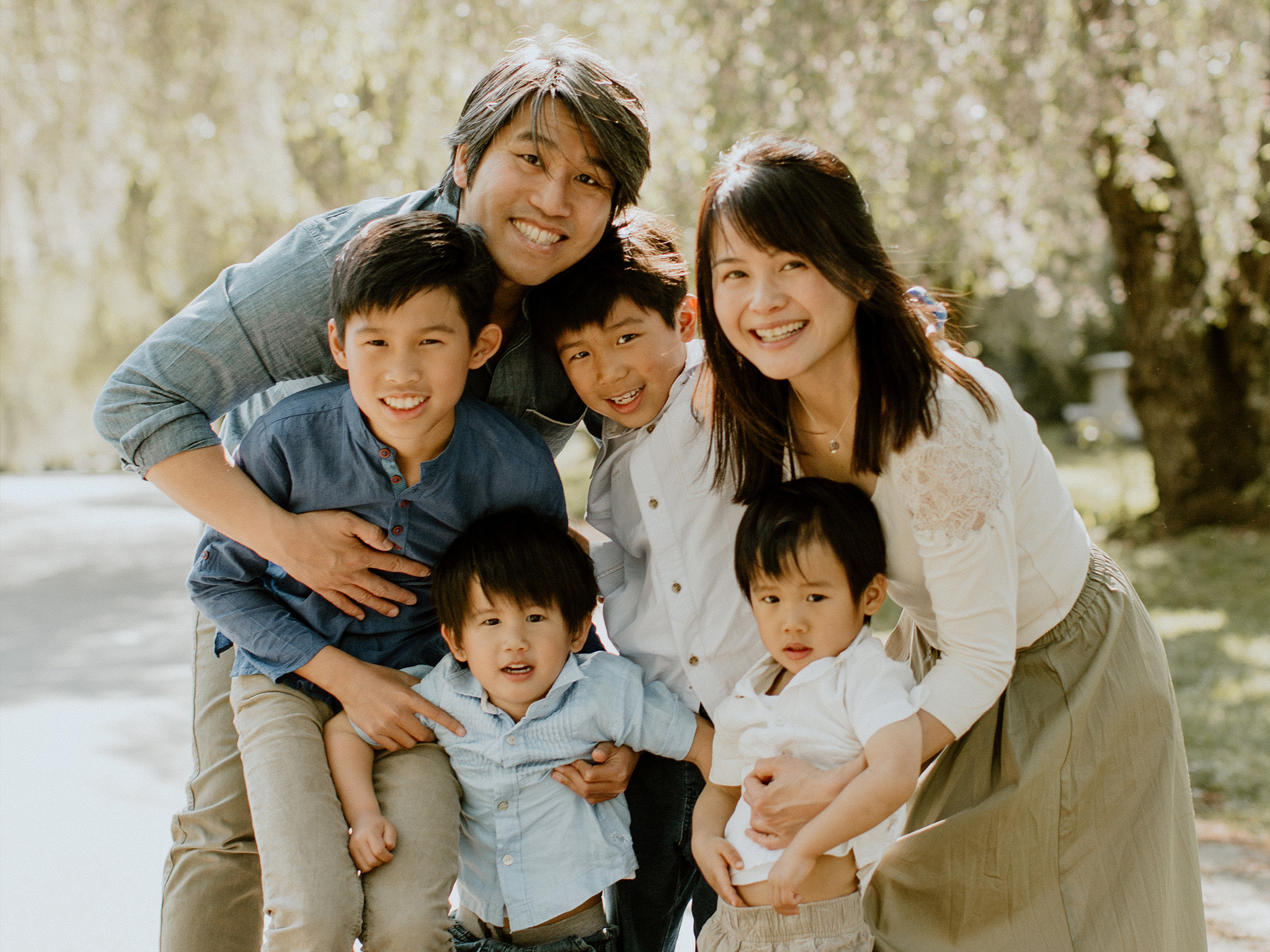 While studying at Asbury Seminary, Rob has learned to integrate both the sacred and the secular, rather than simply doing more, or having a compartmentalized Monday through Friday faith.
"There are not two realms, not a spiritual realm nor a secular realm, but one realm in which Christ reigns," he said. "And every gift and skill that we have, in whatever capacity, as a banker or a preacher, at the boardroom table or behind the pulpit, all are from the Lord and are required to be harnessed for the in-breaking of His kingdom."
While stepping away from his career to study was difficult, Rob also experienced overwhelming peace and confidence as he witnessed God's plan unfolding every step of the way.
"My time at seminary has been deeply formative, not only for myself, but also my family," he said. "We're being equipped together, not  individually, but as a family unit to form other people's lives within the universal church. Furthermore, my calling is not only the marketplace, or the local church, but it is the person I wake up next to, it is those that call me dad."
As he teaches his students at Asbury University, he reminds them that they are not training for ministry, they are already living it and need to be present in their daily lives to serve with a softened heart toward others, whether in the library, on the athletic field or in class. He also encourages them that if they choose to enter a business setting after graduation, not to belittle that as being any less than being called to ordained ministry.
"When Jesus says, 'Go to the ends of the earth,' He's not simply saying go to countries overseas, but He's also talking about going into different people groups, different realms, different spheres and industries in society, and enacting His kingdom wherever you are," Rob said.
While still in Australia, he founded M.A.T.E.S. for Change, a non-profit organization that equips and challenges young, multi-cultural Australians to be active members of their communities. After graduating with his M.Div. in 2023, Rob is full-time Professor of Business at Asbury University.
---
Prepare for the Call
Learn more about how Asbury Seminary can help prepare you for your call. Fill out the form below to get started!
Loading...