Last updated: April 11, 2023
Battling with her own demons, Stephanie M. Raglin didn't think she was fit to live based on where she'd been, what she'd done and what she'd been taught in the church. But through God's grace, she found hope, healing and recovery at a rehab and therapy center in Louisville, Ky. She went on to serve as the Director of Programs at the Hope Center and is Pastor at Embry Chapel A.M.E. Church in Elizabethtown, KY.
As she worked through her rehab, she continued to build her relationship with God. Before she knew about God, but she started developing a rich prayer life, listening and learning to be in His presence.
"The first thing I had to do was identify who God was for me," she said. "God can be anything that I need him to be at any given time. God is a triune God and because of that, God is all about relationship."
In 2002, she moved to Lexington to work at the Hope Center as a night monitor. She became a Licensed Alcohol and Drug Counselor in 2008. With an interest to learn everything she could, she quickly advanced within the organization to become Director of Programs.
Stephanie worked with the men's and women's recovery programs as well as with the Detention Center Recovery Program, making sure that each client received the best possible care.
"To watch the men and women come into the program beat up and beaten down, without a shot of hope, and then to watch their lives transform over time [is very rewarding]," she said.
Stephanie calls the women she worked with "roses," likening their transformation to a flower that receives the tending and care it needs. When the girls would arrive, the ground of their lives would be hard and brittle. But after time and care, the new branches came forth.
One young woman entered the program knowing about God, but because of trauma in her life was completely broken emotionally, mentally, physically and spiritually. Through teaching, time and healing, this woman realized that the God she had come to know was different than the God she'd been taught about.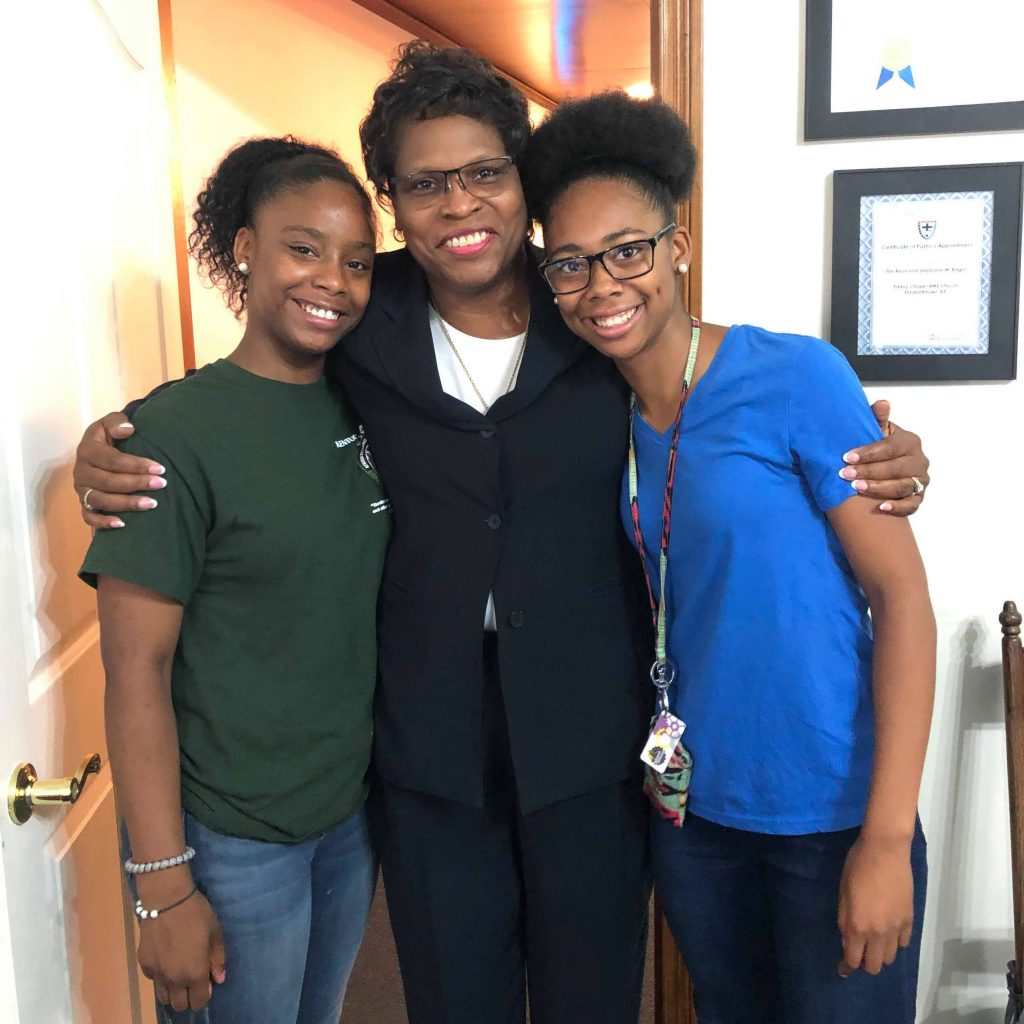 "It's this God who loves me for exactly who I am; even in the midst of all the things that I've done, he still loves me and has mercy on me," Stephanie said. "He's just, kind and gentle."
The Hope Center houses more than 800 individuals each night, offers 6-12 month recovery programs, and provides a Detention Center Recovery Program for both men and women. The programs teach the Twelve Steps of Alcoholics Anonymous and the 28 lessons of recovery dynamics. They offer mental, medical health and other services with community partners to provide a safe environment to gain and sustain sobriety.
"Behaviors haven't develop in just a few days, not even six months," Stephanie said. "But if we give them the tools that they need, then we've done our job. We lay [the tools] at your feet and it's up to you to pick them up, apply them and take them with you when you go."
Each year, the University of Kentucky Center on Drug and Alcohol Research BHOS team conducts an annual outcome evaluation for the Hope Center. Six months after going through the Hope Center's recovery program, only 10 percent of clients reported any illegal drug use.
"The reality of recovery is that no one can ever tell who's going to make it and who's not," she said. "You can't judge a book by its cover. I've come to the realization that recovery is not about how much time you have in the process, but about the quality of sobriety."
Stephanie has earned a Doctor of Ministry degree from Asbury Seminary. Her dissertation "Evaluates the Disparities of Men and Women Clergy in Leadership Roles in the African Methodist Episcopal Church, Namely the 13th Episcopal District." After serving as Director of Programs at Hope Center for over 20 years, Stephanie retired in order to fulfil her long-held dream of owning her own counseling center. She is now owner of Serenitee At Its Best in Versailles, KY. She is at her third pastoral charge at Embry Chapel AME Church in Elizabethtown, KY, and serves on the Seminary's Board of Trustees.
Listen to Stephanie on the Thrive with Asbury Seminary Podcast.
---
Prepare for the Call
Learn more about how Asbury Seminary can help prepare you for your call. Fill out the form below to get started!
Loading...