For more than 25 years, Deanna lived her life without hope. A victim of childhood abuse, traumatized by her mom's repeated suicide attempts and generational addictions to drugs and alcohol, Deanna sought survival and the promise of a better future through prostitution. Addicted to drugs and a victim of violence, she pursued a career in the porn industry. While still in the industry, she met Jesus and continued her journey to freedom and healing at Refuge for Women in Lexington, Ky. Now, she shares her story to show God's power, freedom, forgiveness and grace.
"I have a life that is unrecognizable today," Deanna said. "That can happen for anybody. Even if God doesn't remove every single situation or circumstance when it comes to the consequences of that lifestyle, our life can still be unrecognizable. That's just amazing to me. I want to be honest about the good, the bad, the ugly, so that people could see full on this is what God has brought me from."
Her mom introduced her to sexually explicit films when she was five. Deanna thought her body was the only way to find acceptance. She and her sister imitated the scenes they'd seen on television, thinking this was normal child's play.
"It's really interesting because when you're a child, you don't think it's doing anything to you," she said. "You just assume everybody's been introduced to this. You talk about things that you think everybody's talking about. You do things that you think is normal for an eight-year-old to do."
Deanna started working at Hooters at 17. While there, she was invited to participate in a modeling competition with the grand prize a layout in Playboy. What started with wearing a skimpy outfit and getting a little bit of attention, led to a career in the sex industry.
At first she was met with limos, mansions and famous people, but she soon realized the glamor only masked a painful reality. She and other women in the industry were frequently in and out of emergency rooms, constantly tested for sexually transmitted diseases and often addicted to drugs and alcohol to cope with the physical and emotional pain.
"It was so bad that when the camera wasn't on my face, I would cry in my pillow," she said. "I had somebody walk off set because he's like, 'I can't continue to do this to her.'"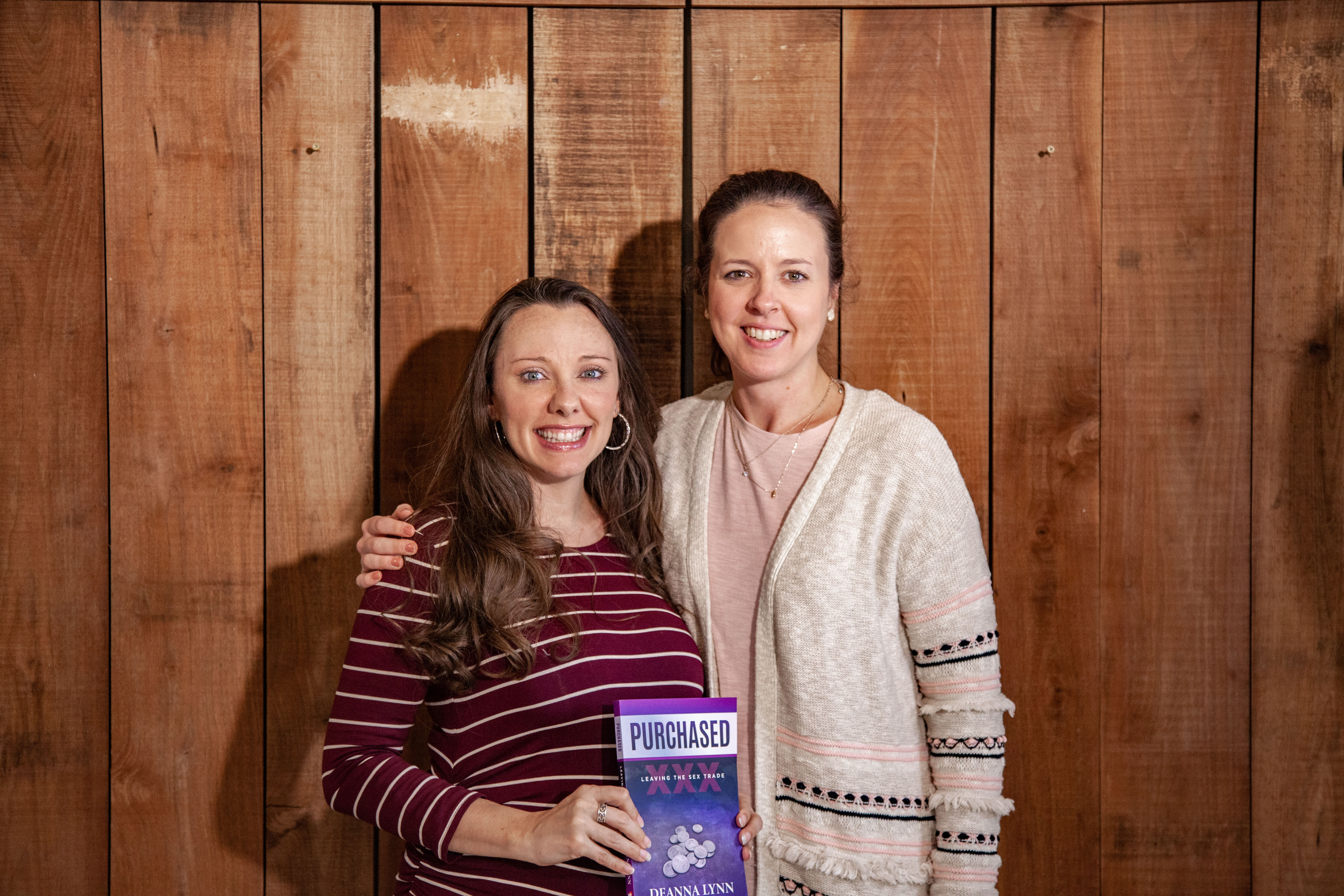 But this was her job and the only way she knew to survive. She worked in the industry about 10 years before realizing she had to change. One of her fans drove across the country to meet her. Afterwards, he returned home and committed suicide because he couldn't reconcile the fact that Deanna was a real person, not an object he had watched perform. For the first time, Deanna started to realize how her career affected others.
"This man took his life because his addiction was so bad," she said. "Even when the addiction isn't bad, just what I've seen it do to relationships and marriages and just how humiliated people feel and the shame and torture that it brings. I had no idea because I was just trying to make a living."
Deanna took the first step in her journey to sobriety and wholeness when she told one person about everything. Her mentor helped her walk through the recovery process. She stopped performing, went back to school for holistic health and started attending church. Although she knew and accepted that Jesus died for her, she had no idea how to break free from her past and start a new life.
"A lot of people will say, 'Get out of the industry. Porn is bad. Porn is sinful," she said. "But nobody is there to walk you through, okay, 'Well, how do I make a new life? What else do I do?'"
A year after leaving the industry, she came to Refuge for Women in Lexington, Ky., to heal from trauma and develop life skills. Refuge for Women offers women leaving the sex industry through trafficking or exploitation an individualized plan in a therapeutic atmosphere that provides healing classes, faith-based discipleship opportunities, recovery meetings and job training.
"I needed people to re-raise me as an adult and a rehab wasn't going to do that," Deanna said. "I didn't need to get clean and sober, though most of the times [people leaving the industry] do. I had a program that helped me do that. I needed to learn how to relate to other human beings in a non-sexual way and be able to trust what it looked like when people weren't going to use me for sex and figure out friendships and all of that stuff. Refuge helped me to do that."
For the first time in her life, Deanna could fall asleep without wondering if someone was going to hurt her, come home drunk, or yell at her. After completing the program at Refuge, Deanna stayed with a host family for two years. They included her in their family and introduced her to authentic faith. She enrolled in Bible Study Fellowship, but longed to learn even more about Jesus. Her host family lived near Asbury Seminary. Deanna frequently saw the road signs for the Seminary and took those as a sign that she should apply. She did and was accepted.
She completed her M.A. in Spiritual Formation in 2017. While at Asbury Seminary, she met and married her husband Matt, and together they have twin girls.
"[My time at Asbury Seminary] was formation for the sake of others," she said. "A lot of times that gets left out, but all the self-formation and self-growth is only beneficial if that ripples out onto the people around you."
In Fall 2019, she published Purchased: Leaving the Sex Trade. Her book tells her story of childhood abuse, generational addictions, and her life in the sex industry. But her writing also depicts her journey to find her true savior Jesus Christ and how that encounter changed her life from one of captivity to one of healing, hope, freedom and wholeness. She hopes her book empowers others to make necessary changes and find the help that they need. Her book is available on Amazon.
Listen to more of Deanna's story on the Thrive with Asbury Seminary Podcast!
---
Prepare for the Call
Learn more about how Asbury Seminary can help prepare you for your call. Fill out the form below to get started!
Loading...