Last updated: July 18, 2023
Kelle Ortiz, who lives with her husband and three teenagers outside Atlanta, always had a desire to attend seminary. Yet her path to working towards a degree at Asbury Theological Seminary was quite unique.
Her application essay for Asbury Seminary said it all. In it, she shared her most vulnerable struggles along with her story of becoming a producer of short films and commercials. Her essay made an impact, because, even without a college degree, Kelle was accepted into Asbury Seminary and is now working toward her Master of Biblical and Theological Foundations online and through Hybrid courses.
An artist at heart, Kelle always had a flair for theater, production, music and writing. She got her cosmetology license right out of high school and began doing hair and makeup for photo shoots and music videos. She watched the producers and thought to herself, "I think I'd rather produce." She'd go up to them and ask to assist; ask them to teach her.
Kelle grew up in a strong, loving Christian home. Her heart for ministering to others led her to pivot to Youth With a Mission (YWAM) after practicing cosmetology. While doing outreach in South Africa with YWAM, she cultivated a passionate relationship with Christ and a desire in her soul to serve God, love people, and one day further her education in ministry.
No sooner had she returned to Atlanta from South Africa when she bought a camera, picking back up on her desire to produce. Through trial and error, she learned to film. She asked a musician at her church, someone Kelle describes as "a musical prodigy," to create soundtracks for her projects, and he did. As a result of working together on video projects, "we fell in love and got married," says Kelle.
Without any film training, Shane and Kelle began Soteria Productions as a newly married couple in 2000. "It was all just getting the equipment and going for it," says Kelle.
Soteria Productions is where Kelle's desire to serve God meets her artistic talent. "Soteria" is the Greek word for salvation, reflecting Kelle's passion for media that opens eyes to the truth, per the company's Scripture verse, Ephesians 1:18. Soteria Productions began by producing in-depth videos for every book of the Bible and then did media for Bible studies and ministries.
To support their growing family, Shane and Kelle began marketing to ad agencies and producing commercials. They now focus on brand films, ministry films, and commercials. "All our clients know what Soteria stands for and know we are Christians," Kelle says. Soteria Productions moved beyond the local reach with the release of their short film for the END IT Movement, which exists to end sex slavery. "That one kind of put us on the map. That one's very powerful. It went viral quickly," says Kelle. Soteria Productions has won two Emmy Awards for commercials, and its clients now include such well-known companies as Whole Foods, Home Depot, and Chick-fil-A.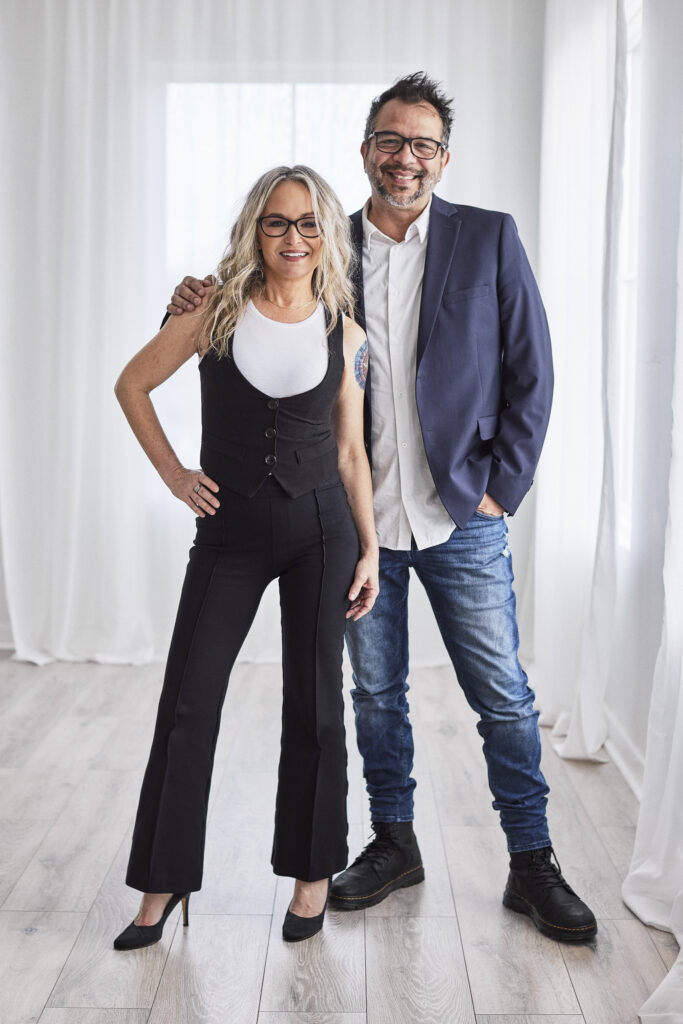 By 2021, political turmoil and life experiences had led Kelle to notice systemic racism and gender discrimination in the evangelical world. The political climate and divisions among Christians over race issues had questions plaguing her heart and mind routinely at 3 a.m. On top of that, Kelle, who had lost sight in her left eye at age five, lost hearing in her left ear in 2017 due to a mysterious virus. Her loss of hearing was, unfortunately, coupled with a loud ringing sound that she still suffers from. 
Depression and anxiety from these political, spiritual and physical issues landed Kelle in a place of wanting to go deeper in her study of the Christian faith. She craved theological clarity. "That's it. I'm going to apply at seminary," she told Shane.
She wanted to learn how to live a life full of mercy, truth and justice. She wanted to write and teach. But without a college degree, she didn't know if she could be accepted. "I really needed the door to be open. I had a chance to apply, and it was a miracle," Kelle says.  
Kelle's experience earning the Master of Biblical and Theological Foundations is almost as unique as her story of getting there. "I have loved every hour," she says. During her Ethics course with Dr. Thobaben, Kelle opened up to him about her upcoming plans to hike the Camino De Santiogo Trail in Spain with her father. Although her father had just had a massive heart attack, Kelle was determined not to cancel the trip.
Dr. Thobaben had hiked the Camino twice himself. When he heard her determination, he said, "You can take this as a class. This will be a pilgrimage class." Dr. Thobaben required Kelle to keep a journal about her time on the Camino with her dad and have six hours of Zoom instruction with him.
So Kelle took her computer and wrote extensively while on the pilgrimage. When she came back, Dr. Thobaben worked with her to turn her journals into a book.
"Miracle on the Camino. A Story of Pilgrimage" is Kelle's first book, but it likely won't be her last. She says her MBTF degree is giving her the tools to keep writing. She has written short scripts and screenplays for two decades and now wants to focus on theology. "I'm not looking to be original; I'm hoping and praying to be able to take the theology and the texts that have been written before me and make them even more welcoming and appropriate for today." 
A miracle admission , a pilgrimage class, and becoming an author aside, Kelle finds rich meaning in her other Asbury Seminary experiences. Her class on healing with Dr. Steve Seamands and her class on John Wesley with Dr. O'Connor "have been quite life changing," she says. John Wesley's sermons and life have been "a faith builder for me because I really appreciate Wesley focusing continually on love and the sanctification done by love. That's a message we need to bring back." Kelle recalls having two meaningful spiritual experiences while sitting in two different classes on the Kentucky Campus, meaningful enough for her to journal about. Each involved her feeling a strong sense of the presence of Christ and His love.
---
Prepare for the Call
Learn more about how Asbury Seminary can help prepare you for your call. Fill out the form below to get started!
Loading...