Uber-Religious Aspirations
Zach Meerkreebs, whose sermon began the unexpected Asbury University Outpouring, did not grow up in a Christian home. In fact, he grew up in a Jewish home in Colorado and was Bar Mitzvahed at age 13.
In Zach's mind, becoming a rabbi would be "the pinnacle of religion." He thought his religion would cure his broken home life.  Zach believed, "Maybe if I'm uber religious, all of my brokenness will go away."
His parents divorced, and, feeling like his family had fallen apart, Zach thought that things would get better when he reached his Bar Mitzvah. Yet he reached his Bar Mitzvah, and nothing got better. Angry at God, Zach turned to "the world" – drugs, girls, and his success as a soccer player. Yet these things also failed to heal him.
Then, at age 16, things turned around. 
"No One Ever Shared Jesus With Me"
Zach had been rejecting invitations to a Bible study from his soccer coach and the other players. He finally decided to go, and he heard the gospel for the first time. Zach then spent a year wrestling with Christianity as he asked a lot of questions and read the Bible. One day, he had a personal encounter that changed his life. "I met Jesus. I gave my life to Christ on November 29, 2006," he says.
Almost right away, Zach sensed a calling to be an evangelist. Yet he felt stifled and subdued as he wrestled with anger about why he hadn't heard the gospel with clarity until age 16. After all, he was living in Colorado Springs, swimming in cultural Christianity amidst big-name Christian organizations. "I was upset and shocked that more people weren't telling people about Him," says Zach. "No one ever shared Jesus with me, but they always invited me to church, to youth group. Most Christians know how to invite, but they don't know how to evangelize, which then perpetuates that evangelism happens by a professional instead of by the ordinary person in their living room, at the bar, or at the coffee shop." 
The Chapel Service that Broke Open
As Zach wrestled with these difficult feelings, he also faced trials at home. "When I gave my life to Christ, multiple family members wouldn't talk to me anymore," he says. Yet God provided Zach with discipleship through contact with a wonderful family, including a man who "really got" mission, evangelism, prayer and Scripture and could serve as a mentor for Zach.
Zach went to a Christian college and ultimately earned a Bible degree. He and his wife moved to Lexington, KY, for Zach to take a position as a college pastor at a church. Though he and his wife intended to become missionaries in Israel, the Lord kept Zach and his family in Kentucky. 
Zach's ministry position led him to church planting, pastoring, then working for the Christian and Missionary Alliance leading spiritual formation and leadership development. During these ministries, Zach formed connections with Asbury Seminary and earned his M.A. in Intercultural Studies. He also became a volunteer soccer coach at Asbury University. Knowing of his ministry experience, the University asked him to lead a couple of retreats. Then they asked him to be the chapel speaker on February 8 in Hughes Auditorium.
"And that's when the chapel service broke open," says Zach. 
Life After the Asbury Outpouring
Zach left the chapel after his February 8 sermon. He texted his wife, Kristin, "Hey, I laid a stinker. I'll be home soon for a nap." Meanwhile, the worship service kept going… for 16 days. What unfolded became known as the "Asbury Outpouring." Of these 16 days, Zach says, "I'm probably the most surprised out of anyone in this situation. The whole time, I'm like, 'What is going on?' And I have found myself in a unique seat that now has changed my life forever."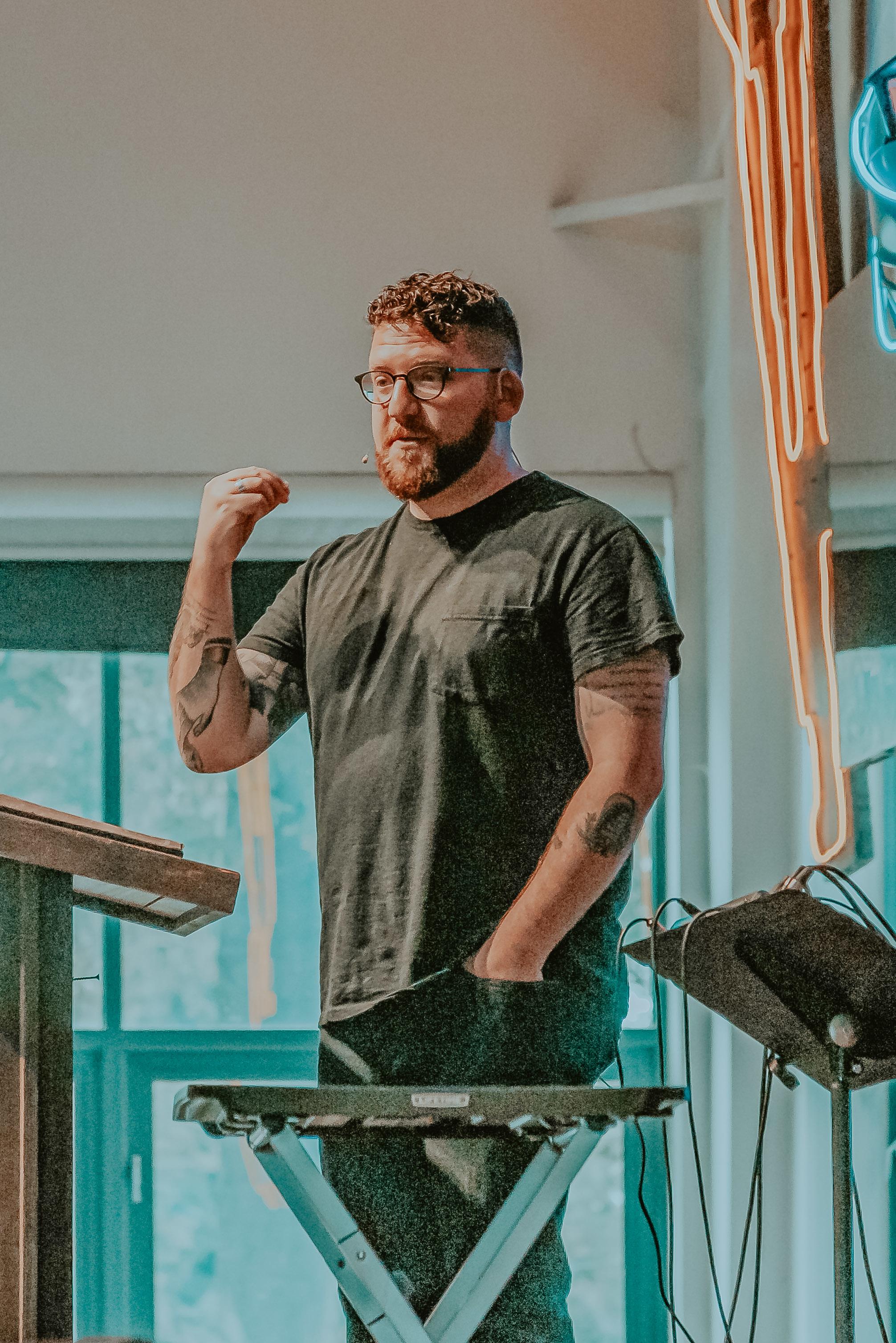 By February 12, Zach could not go outside without security. By February 23, he had received 127 invitations to travel and speak. Feeling an assignment from the Lord, Zach left his full-time position to begin accepting these invitations. "There were just hundreds of people that needed to be pastored and followed up with… people who came to Christ or people who felt called to ministry or missions, or just college students who saw someone get healed or saw the Outpouring and needed to process that. And there was no plan and person to do that." 
Zach feels that his assignment – however long it may last – is to be present wherever God takes him. His travels for speaking engagements have so far included Budapest, Hungary, Czech Republic, London, Germany, Israel, Texas, and Florida. 
Enamored by Humility
But before he ventures back out, Zach – who's now working on his D.Min. from Asbury Seminary – will spend a few months writing. He's working on his dissertation about leadership formation, and he's writing a book about humility. For Zach, humility is a golden thread that ties together the beauty of Jesus, compelling evangelism, and leadership formation. When Zach speaks and prays with world leaders or interacts with social media influencers, his topic tends toward humility.
"As soon as you think you've achieved humility, you don't have humility," says Zach. "But in the pursuit, it rubs off on you. And that was a lot of what people testified at the Outpouring – it was an experience of gentleness and humility." 
Zach finds in Philippians 2 the perfect example of humility – Jesus. "Humility was one thing that I was enamored with when I met Jesus," says Zach. "If He had incarnated as a 33-year-old and sat on a throne, it would still be humble… but He didn't. He came as a baby to a virgin who was poor in a manger and then lived in humility, becoming a servant to the point of death. And not just a really nice death – like the worst death. Philippians 2 has just captivated me." 
Is Christianity Good?
According to Zach, when the church interacts humbly in topics like sexuality, race, immigration and war, such humility is a tremendous witness to who Jesus is. 
"When I was younger in my faith, I felt like apologetics was so white hot, and people wanted to know, 'Does Christianity make sense? Can you prove it?' I don't think as many people are wondering that. They're wondering, 'Is Christianity really good?'" says Zach. "And I think humility is the bedrock of, 'It's really good. Like, it's actually way better than you think… Christ came and died for you.'"
Zach has seen many of his friends walk away from the faith scandalized or disillusioned by leaders who had a moral failure or became prideful. His D.Min. dissertation focuses on the core characteristics of a leader who can steward "kairos moments" – whether these moments involve going viral or enduring a loss or a moral failure. According to Zach, leaders need to be able to steward these moments while maintaining their gospel witness. 
Leaders Who Will Lead People to Jesus
Zach's research on leadership formation circles back around to his zeal for evangelism. "I feel like my calling is to help create leaders in spaces that will lead people to Jesus. That's what I'm passionate about," he says. "I think I'm starting to see how the emphasis on humility will flow into evangelism."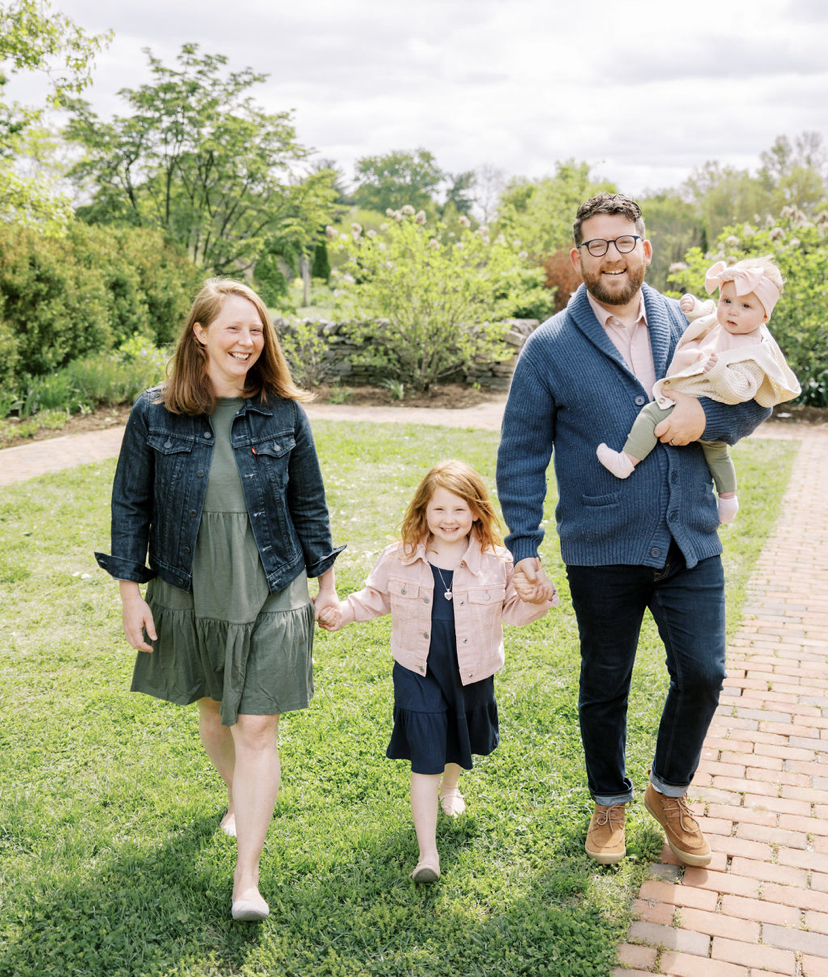 Zach works to apply his research to his own life. The Outpouring "was a tremendous crucible of, 'Will you deal with this humbly?'" he says. People recognize him at restaurants, airports, and even in other countries. "So all the things I've been meditating on and studying about humility were put to the test," he says. 
When he's not traveling, Zach is now Pastor in Residence at Asbury University as he works on his dissertation and his book. He reaches out to students and also helps prepare student teams to travel and testify about the Outpouring.
Zach has also been diving deeply into his Jewish roots. He and Kristen realize their oldest daughter, who is now six, will want to understand her heritage someday. "We really lean into Sabbath and multiple festivals and share stories," he says. With the help of a professor – a Christ-following Jewish woman – Zach's reading and preaching have become more vibrant. He loves preaching out of the Old Testament and pointing to Jesus. 
---
Prepare for the Call
Learn more about how Asbury Seminary can help prepare you for your call. Fill out the form below to get started!
Loading...